SNES Classic Edition pre-orders cancelled by Walmart, leaving expectant owners disappointed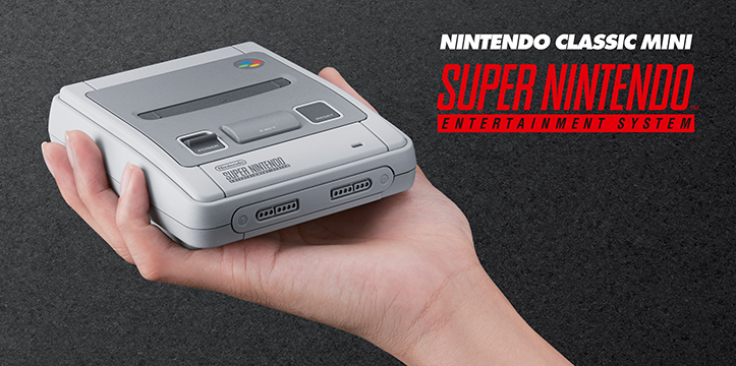 Those who pre-ordered the SNES Classic Edition from Walmart last week won't be getting the much sought-after console. The vendor apparently wasn't supposed to sell them in the first place. And there's no word yet if those expectant Super Nintendo Mini owners would be given priority the next time Walmart decides to set the units up for pre-orders again.
Walmart has been sending pre-order holders emails regarding last week's retro gaming bonanza. It turns out that that the product page was made available by the retailer by mistake. This is rather unfortunate, since the console is such a hot item that stocks usually last just minutes after they're line up for orders.
"Unfortunately, due to a technical glitch, the Super Nintendo Classic Edition was mistakenly made available last Friday evening ahead of the official release date," Walmart customer care senior director Deserie Dulaney wrote in the pre-order-vetoing confirmation email. "We, regrettably, will have to cancel this item on your order. We know that this is incredibly disappointing to you, and we're truly sorry for this mistake."
Walmart's pre-order page was made available last Friday starting at 11:30 p.m. ET. Those who thought they had successfully checked out and had their units reserved were even told that the items would be arriving on October 6. It remains to be seen if those expectant owners would be given priority once the retailing giant puts them up for pre-orders again.
Nintendo officially announced a month ago that it will release the Super Nintendo remake in September. The SNES Mini is a nostalgia gem for retro gamers, just like last year's NES Classic Edition. It comes with 21 pre-installed games, significantly lesser than the NES remake's 30 built-in titles.
Nintendo's new retro console includes classics such as "Final Fantasy III," "F-Zero," "The Legend of Zelda: A Link to the Past," "Street Fighter II Turbo: Hyper Fighting," "Super Mario Kart," "Super Mario World" and "Super Metroid." It also includes "Star Fox 2," the sequel to the original intergalactic video game "Star Fox," which was originally launched in Australia and New Zealand as "Starwing" in 1993. "Star Fox 2" was developed during the height of SNES' dominances and has never been previously released.
The Super Nintendo Mini will be released in Australia starting September 30. It comes with a AU$119.95 price tag. In the US, the SNES Classic Edition will be made available for US$79.99 on September 29.
THE LATEST GAMING NEWS:
Razer launches new Tiamat 7.1 V2 and Tiamat 2.2 V2 gaming headsets
Razer hopes to launch its own brand of smartphone before 2017 ends
MEET IBT NEWS FROM BELOW CHANNELS