Sheep go on cannabis trip, cause havoc in UK's Swansea Valley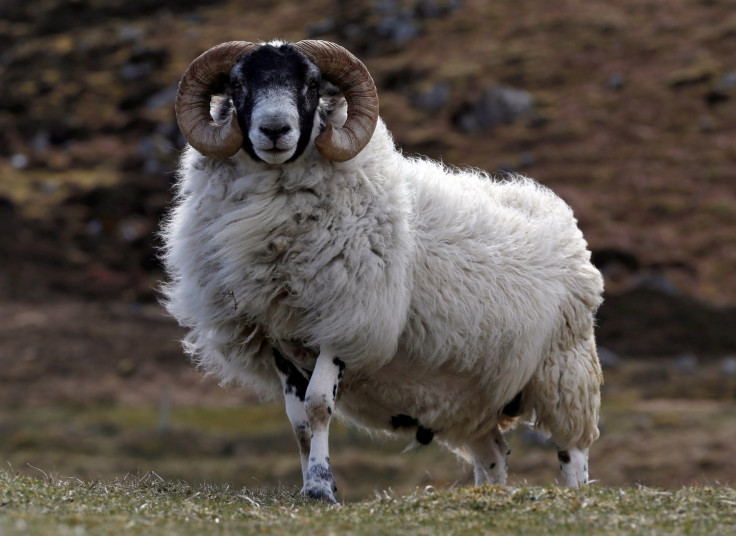 Stoned sheep in a Welsh village have gone on a "psychotic rampage," breaking into homes and creating mess everywhere. Some have even been killed after coming in front of speeding cars. The sheep have reportedly munched on cannabis plants after remains of an illegal cannabis factory were dumped. They are roaming all over the village creating nuisance.
County councillor Ioan Richard warned people asking them to keep constant watch as the sheep may break into their homes and create a mess. The flock is destroying gardens and one entered a bungalow and left a mess in the bedroom. The cannabis plantation was dumped in Rhydypandy, in the Swansea Valley in South Wales. There is a possibility that other sheep may also discover illegal dumping places and start eating the cannabis plants.
"There is already a flock of sheep roaming the village causing a nuisance. They are getting in people's gardens and one even entered a bungalow and left a mess in the bedroom. I dread to think what will happen if they eat what could well be cannabis plants – we could have an outbreak out of psychotic sheep rampaging through the village," Richard told South Wales Evening Post.
The councillor has been fighting frequent fly-tipping in the countryside in his area. The latest danger area is a road above Salem Chapel near Rhydypandy where cannabis factory remains have been dumped. There have also been reports of sheep entering neighbouring villages and getting killed while straying into the road.
Richard told all council officers to inform the police of any dumped cannabis-growing factory remains before disposing them. Although the waste has been removed, people are being urged to contact the South Wales police if they have any information on who was responsible for dumping the waste. Known hotspots are constantly being monitored as fly-tipping has a negative impact on local communities. Steps are being taken to prevent such dumping.
A Swansea Council spokesman said that all fly-tipping cases are being investigated and action will be taken based on evidence.
MEET IBT NEWS FROM BELOW CHANNELS