'Shades of Blue' Season 2 Finale spoilers: Harlee risks a lot to save Nava and earn her freedom in 'Behind The Mask' and 'Broken Dolls' [VIDEO]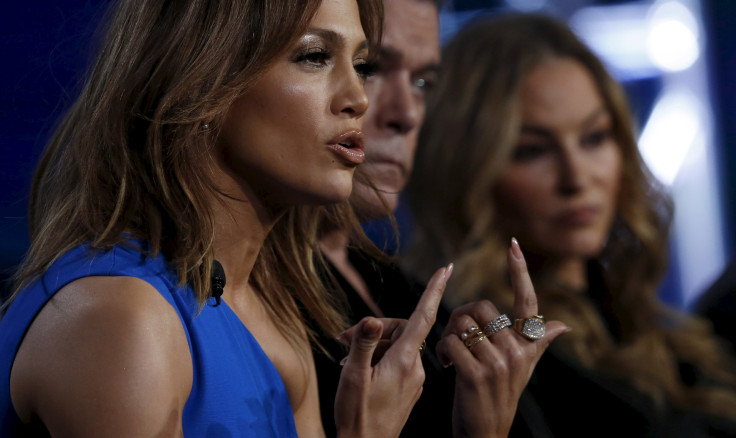 "Shades of Blue" Series 2, starring Jennifer Lopez (Harlee Santos), Gino Anthony Pesi (James Nava), Drea de Matteo (Tess Nazario), Ray Liotta (Matt Wozniak) and Warren Kole (Robert Stahl), will have upcoming episodes titled "Behind The Mask" and "Broken Dolls." It will be about Harlee putting her life on the line in an attempt to win her freedom. She will also take a huge risk in order to save Nava. Read on to learn more about the "Shades of Blue" two-part Season 2 Finale.
Spoiler alert: This article contains more 'Shades of Blue' spoilers. Read on if you want to know what happens in the new episodes.
'Behind The Mask'
A press release from NBC states that in the "Shades of Blue" Season 2 Finale part 1, Harlee will assist Nava in covering up his tracks after a violent encounter. Unfortunately, it could put a damper in their relationship. Aside from that, she will also reveal a different side of her that Nava hasn't been privy to before.
Meanwhile, Wozniak will discover something horrifying. He will see a familiar face from the past. This person will help him defeat his present enemy. Elsewhere, Stahl will receive crucial information that will help him find out about what really happened to Miguel (Antonio Jaramillo).
'Broken Dolls'
"Shades of Blue" Season 2 Finale part 2 will show Harlee and Wozniak doing everything they can to earn their freedom. Wozniak will confront an ex-ally who betrayed him. As for Stahl, he will force Harlee to do something drastic in order to avoid getting imprisoned for Miguel's murder.
Season 2 Finale​ Preview video
A preview of the special two-hour finale of "Shades of Blue" was posted on the show's official YouTube channel. It shows scenes featuring Harlee and Wozniak having a conversation about being able to make it out alive after they carry out their plan. "Justice comes for us all in the end," Wozniak says in the video. Meanwhile, it looks like Stahl will finally get some alone time with Harlee. "It's finally time you pay for all the things you've done Harlee," Stahl says. Watch the video at the end of the article.
Guest stars
The stars who will be appearing as guests in the two episodes include Anna Gunn (Julia Ayres), Cameron Scoggins (Nate Wozniak), Ritchie Coster (Michael Bianchi) and Dov Davidoff (Internal Affairs Detective Verco). According to the Internet Movide Database (IMDb), James Ciccone (Officer Lewis), W. Tré Davis (Devonte), Samuel Smith (Wallace Tufo), Gerardo Rodriguez (ADA Gomez), Richmond Hoxie (Judge Lowry) and Al Sapienza (Kirschner) will appear in "Behind The Mask." As for the "Broken Dolls" episode, watch out for Jason Babinsky (Brian), Marquise Gary (Adrian) and Evelyn Liu's (NYPD Officer Watson) appearances. The rest of the "Shades of Blue" cast including Sarah Jeffery (Cristina Santos), Dayo Okeniyi (Michael Loman), Hampton Fluker (Marcus Tufo) and Vincent Laresca (Carlos Espada) will also be seen in the show's Season 2 finale, which airs on May 21.
"Shades of Blue" TV series episodes airs in Australia on Saturdays at 5:30 pm and Thursdays at 8:30 pm on the Universal Channel. The police drama starring JLO also airs in the US on Sundays at 10-11 pm ET/PT.
Watch: 'Shades of Blue' - Next: What Have We Done? (Promo)​
Source: Shades of Blue/YouTube
In Case You Missed It (ICYMI), Check this out:
'Shades of Blue' Season 2 episode 11 spoilers: Wozniak and Harlee try to take down Bianchi in 'The Quality Of Mercy' [VIDEO]
'Shades of Blue' Season 2 episode 9 spoilers: Harlee finds out that someone is texting Cristina as Miguel in 'Chaos Is Come Again'
MEET IBT NEWS FROM BELOW CHANNELS