'Rogue One: A Star Wars Story': Shoretroopers and new type of AT-AT to be introduced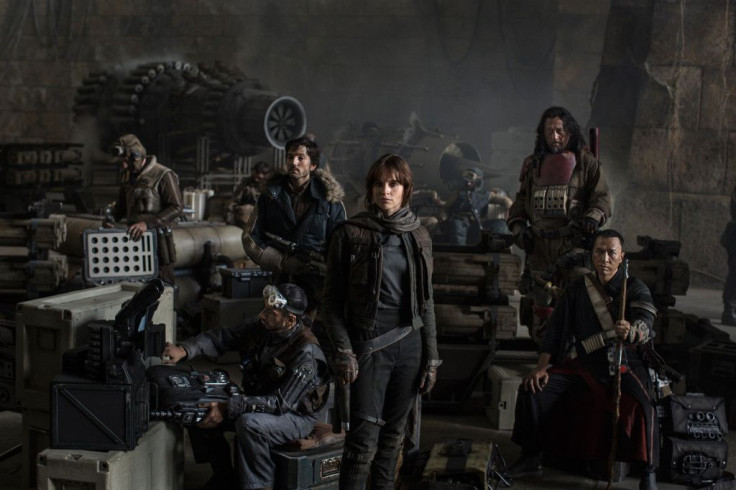 With each new movie new Stormtroopers and weapons are introduced into the franchise, and "Rogue One: A Star Wars Story" is no different. The prequel to "A New Hope" will showcase a new unit in the Imperial Army known as the Shoretroopers and also introduce a new kind of AT-AT vehicles.
[Spoiler alert]
A key art released at the "Star Wars" Celebration – Europe reveals that the new troopers are called Shoretroopers, CinemaBlend reports. The new unit is said to be a variant of the Empire's Stormtroopers. The soldiers were featured briefly in the full trailer of the movie.
Another new introduction in the movie is a vehicle called AT-ACT, which is an acronym for All-Terrain, Armored Cargo Transport. This will be a variant of the AT-ATs (All Terrain Armored Transport) seen in the Battle for Hoth in "Empire Strikes Back." The massive assault vehicles were called Walkers in the movie and the Empire used them with devastating effect against the Rebels.
The trailer of "Rogue One: A Star Wars Story" also shows the new Death Troopers who will be fighting the Rebels for the Empire. The soldiers have black uniforms and carry blasters like the Stormtroopers.
The main villain of the movie is Director Krennic (Ben Mendelsohn), also a new character for the franchise. The character is the head of the Imperial Military. His main task is to ensure that the Death Star super weapon is tested and ready for battle on schedule.
The main plot of the movie revolves around a group of Rebels attempting to steal the plans of the Death Star, to try and study its weaknesses. The heroes' team will be led by Jyn Erso (Felicity Jones) and she will be joined by Captain Cassian Andor (Diego Luna), Baze (Jiang Wen), Bodhi (Riz Ahmed) and Chirrut (Donnie Yen). There will be two CGI characters as a part of the hero team in "Rogue On A Star Wars Story" and they are Pao and Bistan.
Credit: YouTube/ Star Wars
MEET IBT NEWS FROM BELOW CHANNELS