'Rogue One: A Star Wars Story': Leaked description of the opening scene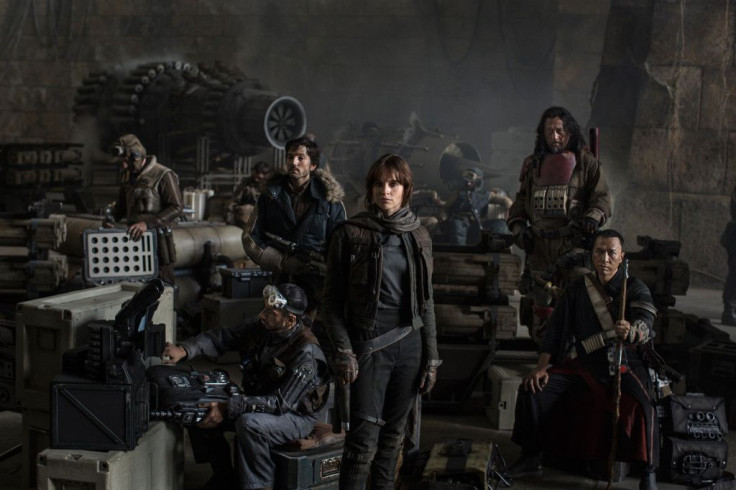 Details of the opening scene in "Rogue One: A Star Wars Story" has leaked online. The movie will begin a little differently when compared to the other films released from the franchise so far.
[Spoiler alert]
The producers have practically confirmed that there will be no opening crawl in the film, but that's not the only change in the upcoming film, Making Star Wars reports. The first scene will be a flashback sequence involving a young Jyn Erso. The report notes that there are similarities between the Gareth Edwards movie and the Box office hit "Guardians of the Galaxy."
The first scene is of a bald Saw Gerrera opening a hatch and saving Jyn. Just after this scene the viewers see the logo of the film.
Comparing the opening to the James Gunn film, the report reveals that the first scene will introduce the hero and a location, and then the viewers see another planet. "Rogue One: A Star Wars Story" will not leave the fans guessing which planets they are seeing on screen. The name of each planet will be revealed at the bottom right hand side.
The report notes that the film will have familiar elements from the past movies that made the franchise such a big phenomenon worldwide, but it will also have a fresh approach and a "new vibe," as it is a spin-off and not the main saga.
Expectations are high for the film, even though it may not do as well as "The Force Awakens." The response by the fans and the casual movie goers to the film will have an impact on how the other spin-off movies are planned by Disney.
According to the report, there have been only positive things said about "Rogue One: A Star Wars Story." The fans have to wait till Dec. 15 to find out what Edwards and his team have created. Meanwhile a video of the third trailer of the film has surfaced online.
MEET IBT NEWS FROM BELOW CHANNELS