Rise of far-right prompts Victorian Government to launch anti-racism campaign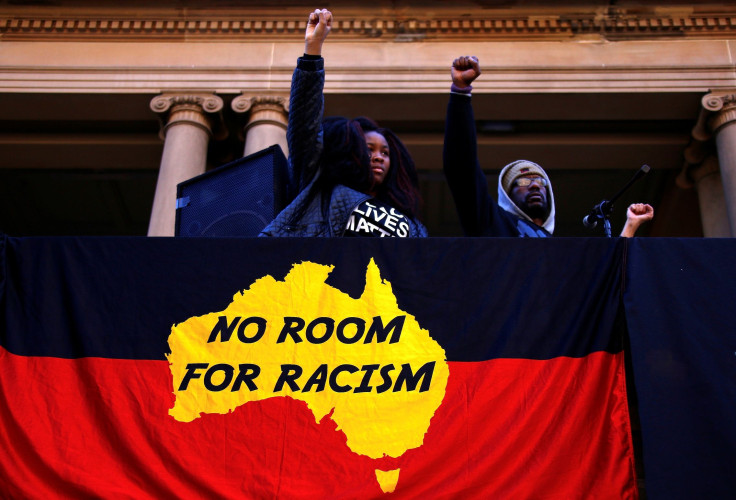 The Victorian Government has introduced a new campaign to combat racial discrimination. The push comes in an effort to counter the rise of the far right in Victoria.
The campaign, worth $2.3 million, will constitute of advertisements featuring Victorians from different cultural backgrounds. An anti-racism action plan will also be drawn up as part of the campaign.
With the program, the government intends to counter "unconscious bias," such as against those with non-English sounding names when apply to rent a home and in schools.
The campaign was unveiled by Multicultural Affairs Minister Robin Scott along with Premier Daniel Andrews. "I see this in part as a struggle between fear and hope," Scott said. "It's important for the future of our community that hope wins."
The campaigning was started Sunday with a television advertisement and a message of shared values. "No matter where we're from, we all do our bit, making Victoria the best place on earth – so let's be proud of it," the voiceover says on the advertisement.
"There is certainly a new-found vigour for some political movements that are seeking to divide and to look to fear in order to propagate political views where they exclude some Victorians. We don't believe in that," Scott said. "I think in the world at the moment, there are a series of uncertainties, whether they be economic, whether they be issues around violence or fear [of] terrorism."
Scott added the government is "hoping to prevent racism" that occurs in the society. "We've seen a number of incidents on public transport," he added. "Really what we're wanting to do is ensure that as many people as possible within the community feel that sense of ability to contribute, and through that contribution to belong."
The government will be working alongside Public Transport Victoria over the next few months to introduce new means to counter racial discrimination in trams, trains and buses. In the recent past, shocking instances of racial discrimination have made headlines.
In 2015, a man who defended three Muslim women being abused on the Craigieburn train line was attacked. In another incident, a Melbourne man racially attacked a French tourist singing with friends on a bus. The man told the tourist to "speak English or die."
The push to counter racial bias comes on the heels of a survey that shows high levels of discrimination in the community. In a University of South Australia survey of 1000 people, as many as 70 percent Australians had low levels of Islamophobia while 10 percent were "highly Islamophobic." Twenty percent said they were undecided.
MEET IBT NEWS FROM BELOW CHANNELS