'Reign' Season 4 episode 15 spoilers: Mary's childbirth threatens her life in 'Blood in the Water' [VIDEO]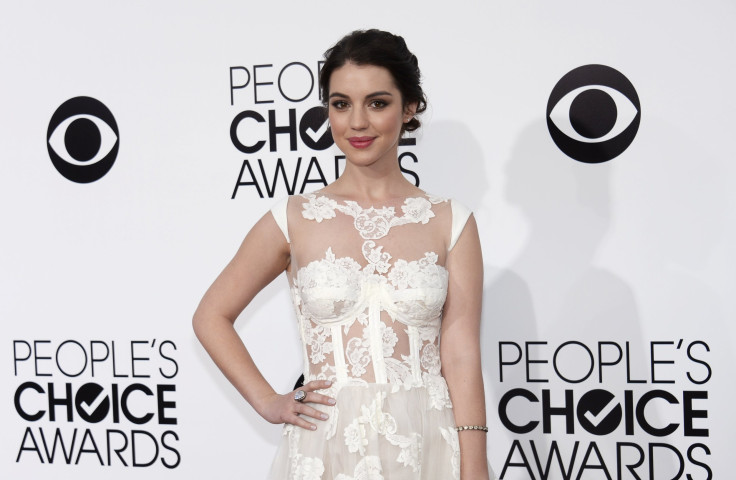 "Reign," starring Adelaide Kane as Mary, Queen of Scots, Megan Follows as Catherine de' Medici, Rachel Skarsten as Elizabeth I of England, Craig Parker as Stéphane Narcisse, Celina Sinden as Greer and Will Kemp as Darnley, will have an upcoming episode titled "Blood in the Water," which airs on The CW on June 9. It will show Mary's childbirth that will threaten her life. Plus, Elizabeth finds out that someone close to her has betrayed her again. Read on to learn more about it.
Spoiler alert: This update contains more 'Reign' spoilers. Read on if you want to know what will happen on the next episode.
A press release from The CW states that in "Reign" Season 4, episode 15, Mary and her unborn child's life and safety will be in jeopardy. This is due to Mary's delicate condition while giving birth. Meanwhile, Elizabeth discovers that a member of her inner circle was responsible for killing someone very close to her.
A preview video of the episode was uploaded on the official YouTube channel of The CW. It shows Darnley accusing Mary of trying to take their son away from him. He tells her that he won't allow it. Some scenes also show King Charles IX of France (Spencer MacPherson) getting mad at her sister Leeza (Anastasia Phillips) and accusing her of treason as well as having her arrested. Plus, a scene shows Mary having a difficult time giving birth. Bothwell (Adam Croasdell) will be by her side providing moral support.
'Blood in the Water' guest stars
According to the Internet Movie Database (IMDb), these actors and actresses will be guest stars in this episode: Steve Byers (Archduke Ferdinand), Sara Garcia (Keira) and Megan Hutchings (Jane). Ann Pirvu (Nicole), Jake Zabusky (Leith's Valet) and Nick Slater (Prince Henry) will be joining them in this episode. "Blood in the Water" was directed by Charles Biname and written by Wendy Riss Gatsiounis and Drew Lindo.
'Reign' recap
The episode before "Blood in the Water" was "A Bride. A Box. A Body," which aired on June 2. It was directed by Andy Mikita and written by Robert D. Doty and April Blair. It showed Mary and her allies, including Bothwell, trying to take back Edinburgh castle. Unfortunately, they weren't able to do so because they just captured Lord Ruthven (John Ralston), who was eventually hanged.
Darnley reappeared and helped Mary track down the nobles that are against her. However, they were killed in a fire before they could be arrested. It turned out that Darnley actually caused the fire, as Bothwell suspected.
Meanwhile, Henry was confronted by Claude (Rose Williams), Catherine and Luc (Steve Lund) about his affair with Nicole. They tried to convince him to end it, but he didn't. Towards the end of the episode, Charles announced that he'll marry Nicole instead of a Spanish bride. As for Narcisse, he finally got revenge for Lola's (Anna Popplewell) death by castrating John Knox (Jonathan Goad) and poisoning Gideon (Ben Geurens) to hurt Elizabeth.
"Reign" episodes air in Australia on FOX 8. It also airs in the US on The CW every Friday from 9-10 pm EST. The next episode after "Blood in the Water" is the show's series finale "All it Cost Her..." which airs on June 16.
Watch: 'Reign' | 'Blood In The Water' Trailer | The CW
Source: The CW Television Network
​ /YouTube
In case you missed it (ICYMI), check these out:
'Reign' season 4 episode 4 spoilers: What to expect from 'Playing with Fire' episode

'Reign' Season 3 Spoilers: Another epic romance after King Francis' death, Episode 6 synopsis
MEET IBT NEWS FROM BELOW CHANNELS