Recent data reveals UK leads G7 nations in April export growth
UK outperformed other G7 nations' export growth in April with a 5.86 per cent increase to over $38 billion, surpassing Japan's 2.52 per cent gain, according to ParcelHero.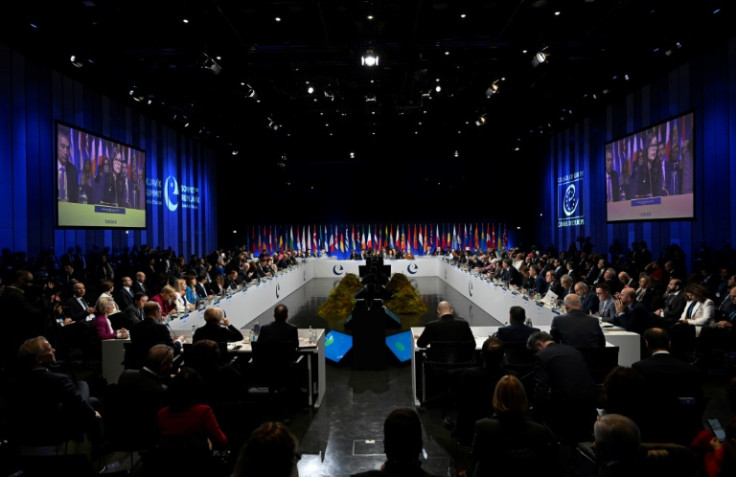 In an unprecedented turn of events, the United Kingdom topped the list of G7 nations' export growth figures in April.
According to ParcelHero, recent data reveal that UK exports increased by 5.86 per cent in April to $38.25 billion (approximately £30.74 billion seasonally adjusted). Furthermore, the latest OECD data revealed that to be the largest percentage increase in exports of any G7 economy.
According to David Jinks M.I.L.T., Head of Consumer Research at ParcelHero, UK exports performed healthily in April, with a 5.86 per cent increase over a disappointing March. Jinks noted that in March, the UK ranked last among G7 exporters, with a -5.02 per cent decrease to $36.14 billion (£29.78 billion, seasonally adjusted).
Jinks emphasised that this makes April's rebound a genuinely positive showing, especially given that Japan, the country with the second largest percentage gain in exports, had only a 2.52 per cent increase. The Head of Consumer Research at ParcelHero stated that in contrast to the UK's success in exports, US exports fell by -5.30 per cent in March, placing it at the bottom of the percentage change ranking.
Nonetheless, the United States led the G7 list in terms of real export value, with $163.82 billion (about £129.44 billion). He added that Britain's Office for National Statistics (ONS) data generally corresponds with the OECD's April results (though they are valued at a somewhat higher £31.4 billion). It claims that a 7.3 per cent (£1.1bn) increase in exports to non-EU nations is mostly responsible for the increase.
As regards the destination of UK exports outside of the EU, Jinks stated that the United States had the largest of Britain's non-EU exports and ParcelHero's individual export market. This is supported by the fact that the United States experienced a 2.14 per cent increase in imports in April, reaching $260.92 billion.
Jinks expressed the potential opportunities for UK exporters if the elusive UK Free Trade Agreement (FTA) is ever established. He stated that Prime Minister Sunak recently signed an "Atlantic Declaration" that might aid UK companies selling green technology to the US, such as vehicle batteries.
However, he stressed that significant barriers to US commerce remain. Furthermore, Jinks said most UK items shipped to the US for more than $800 (the US import tax level) are still subject to tariffs, ranging from zero per cent to 37.5 per cent, with a mean rate of 5.63 per cent.
Despite the struggles with the US customs, Jinks said the UK's strong April exports are a welcome contrast from the previous bleak economic news. The full G7 export "league" table for April (as a percentage change from March) is as follows UK, 5.86 per cent; Japan, 2.52 per cent; Germany, 1.5 per cent; Canada, 1.22 per cent; France, 0.96 per cent; Italy, 0.93 per cent, and the United States has 5.30 per cent.
In another development, the UK Export Finance (UKEF) has played an important role in supporting UK businesses in breaking into international markets, supporting up to 55,000 UK jobs and contributing billions of pounds to the economy. Hundreds of UK businesses, over the years, ranging from solar battery suppliers to life-saving medical equipment have received £6.5 billion in UKEF support.
UKEF, the UK's export credit agency, provides government-backed loans, guarantees, and insurance to enterprises in industries such as health sciences, clean energy and sophisticated manufacturing, allowing them to capitalise on global export opportunities that they would not have had otherwise.
This directly supports the Prime Minister's focus on growing the economy and creating higher-paying employment, as well as the UK's goal of reaching £1 trillion in annual exports by 2030. The total value of UKEF support to the economy in the last year was £4.1 billion. UKEF has supplied £13.9 billion to businesses and supported up to 127,000 jobs since 2021.
Overall, UKEF is now assisting more SMEs than at any point in the previous 30 years. Eighty-four per cent of firms directly helped by a UKEF product were small and medium-sized businesses, with 82 per cent based outside of London.
© Copyright 2023 IBTimes UK. All rights reserved.
MEET IBT NEWS FROM BELOW CHANNELS