Rafael Nadal wishes Roger Federer a speedy recovery over latest injury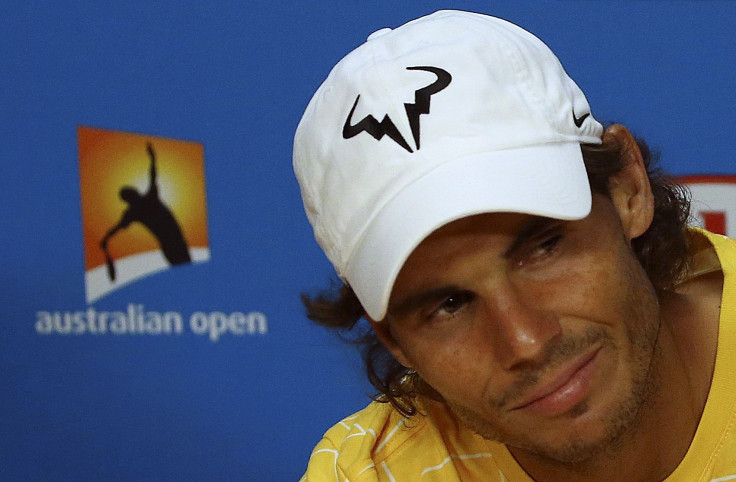 Rafael Nadal has nothing but respect for his tennis rivals, and it showed when the "King of Clay" took the time to wish a sidelined Roger Federer a speedy recovery from his injured knee.
Nadal's gesture to wish career rival Federer the best can be described as genuine as the Spaniard himself went through depressing moments when he was sidelined by several injuries over the last few years. The 14-time Grand Slam winner knows what it takes to bounce back from such setbacks and wishes Federer a fast recovery, which could just be in time for the Swiss Maestro to compete in this year's French Open.
"I feel sorry for him," Nadal said, reports Tennis World USA. "[The injury] is neither very long nor complicated, and after a good start to the year he can afford to rest for a month. I wish that everything goes very well for him and that he recovers soon."
Nadal is suffering a setback of his own, albeit a non-injury related one. The Mallorcan suffered a stunning defeat over Fernando Verdasco in the first round of the Australian Open last month. It was one of the most upsetting defeats in Nadal's tennis career, but the 29-year-old is determined to bounce back from such a terrible outing in Melbourne.
"From Beijing to Doha I got very good results on complicated courts for me, and in Australia I had a bad day," Nadal added. "I can't do anything other than look forward and work with enthusiasm like I have been doing in the recent months."
Nadal is set to defend his title at the Argentina Open in Buenos Aires, where he joins the tournament as the top seed. But the Spaniard faces a difficult task in the round of 16 at the Argentina Open when he battles Argentina's Juan Monaco, who defeated Italy's Marco Cecchinato in the opening stage 6-1 6-3.
MEET IBT NEWS FROM BELOW CHANNELS