PS4 Slim confirmed, new PS Now for PC already out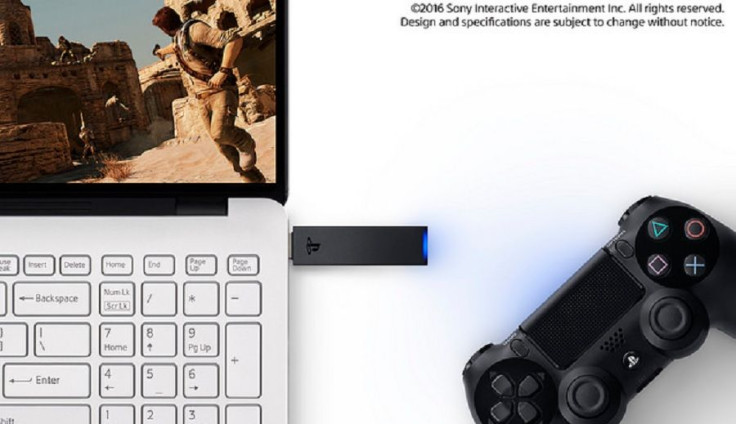 The rumour of a PS4 Slim has been circulating for a while. But it seems that pictures do speak a thousand words, because even without an official announcement, the PS4 Slim is confirmed as a real device.
Eurogamer got its hands on a couple of photos showcasing the PS4 Slim. What's even more interesting is that the PS4 Slim may actually be out. As seen in the images via the link above, one person who reportedly has the device obtained it from an auction site.
Sony has not yet commented on the newly leaked PS4 Slim. However, since there will be an event held on Sept. 7 for the expected unveiling of the PS4 Neo, it is possible that the company will also confirm the PS4 Slim there.
As far as official announcements go, Sony did announce the release of the PlayStation Now service for the PC. Over at the PlayStation Blog, Sony's SVP Eric Lempel confirmed that the service is already available to Europe, and will soon debut in North America.
"This will bring a wide selection of PlayStation exclusive titles to Windows PC for the very first time, including entries in the 'Uncharted,' 'God of War' and 'Ratchet & Clank' franchises, as well as beloved PS3 games like 'The Last of Us' and 'Journey,'" said Lempel.
For players who are already subscribers of the service, this will be a new way of accessing the PS Now library, which already contains more than 400 games. Together with the new PS Now service for PC, Sony has also confirmed a DualShock 4 USB Wireless adapter coming sometime in September.
This will let the PS4's DualShock 4 controller connect seamlessly with the PC or Mac for only US$24.99 (approx. AU$33). The only thing that players will need to ensure is that they have the right specs to run PS Now on the PC:
Windows 7 (SP1), 8.1 or 10
3.5 GHz Intel Core i3 or 3.8 GHz AMD A10 or faster
300 MB or more; 2 GB or more of RAM
Sound card; USB port
Minimum of 5Mbps connection for PS Now on any device
MEET IBT NEWS FROM BELOW CHANNELS