PS4 Pro trade-in program revealed, Sony unveils new Ultra HD Blu-ray player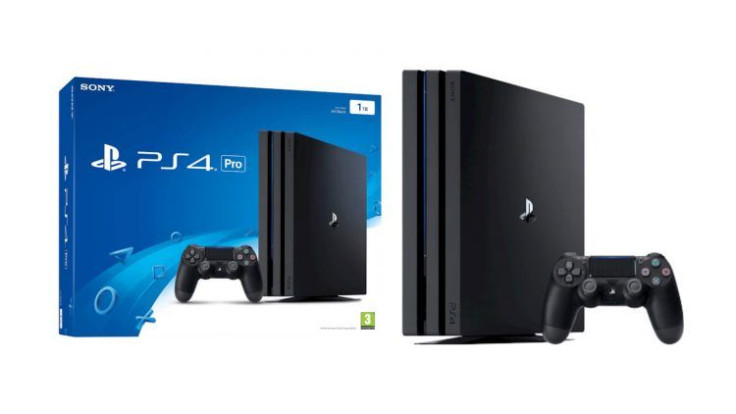 The PS4 Pro has taken the public by storm—though the reactions may be a little mixed at the moment.
There is a bit of good news to start with, thanks to GAME. Videogamer spotted a trade-in program that will allow PS4 players to essentially upgrade by trading their older devices for the technically more powerful PS4 Pro.
By trading in, players can get a half price discount on the PS4 Pro. This mean that the 1T PS4 Pro will be available for only £174.99 (approx. AU$308) in exchange for a 500GB PS4 console and five PS4 games. Note that the PS4 games need to be different titles, and they cannot include "FIFA 14" and "FIFA 15."
The offer looks pretty good, especially for fans who have gotten some PS4 games on sale that they no longer play. However, the PS4 Pro trade-in deal is only available from Nov. 10 to 16, which is the launch week of the console. In addition, the entire deal is secured by a £20 (approx. AU$35) deposit for security.
Players who want to experience native 4K resolution for some games, as well as better GPU and CPU, then this may be the best deal at the moment. It also plays all other PS4 games, so think of it as a deal for upgrading—and perhaps trimming out the library for more new games.
One of the criticisms for the PS4 Pro is its lack of an Ultra HD Blu-ray player compared to the new Xbox One S. however, it seems that there's a reason for this. According to Forbes, Sony just released the UBP-X1000ES, which is pretty much the player that has installers for those who want 4K Ultra goodness.
The X1000ES has a lot of installations and features, such as a key home control and automation system, different installation options and the use of Dolby Atmos, DTS:X and a 32-bit DAC. It also has dual HDMI outputs and a heavy duty design.
There is no set price or definite release date yet. But the company announced that it will be available in retail come spring.
MEET IBT NEWS FROM BELOW CHANNELS