PS4 news: PS4 Pro gets a new game, PS4 System update 4.0 dated for launch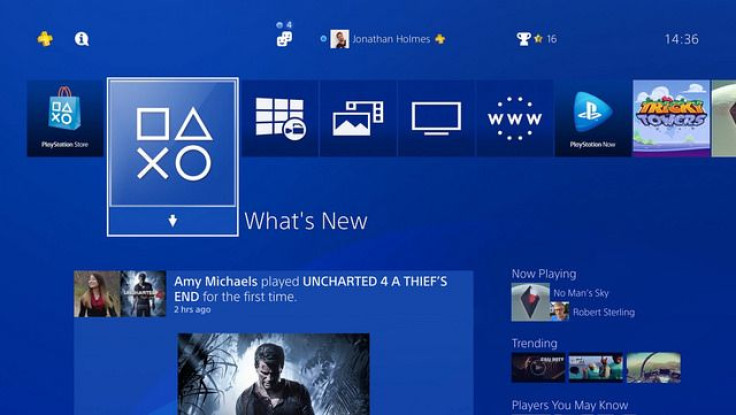 The PS4 Pro has made some waves following its announcement. Some were excited to see an improvement to Sony's latest console. while others feel like it will be more of a refresh, especially if one doesn't have the necessary add-ons to push the gaming experience even further.
This does not prevented developers from announcing some interesting bundles coming for the PS4 Pro. More than this, there are also some games announced to launch once the console becomes available.
Square Enix and Eidos Montreal confirmed via press release that "Deus Ex: Mankind Divided" will be coming to the PS4 Pro. The game will be out on Nov 10, together with the device.
As far as the technicalities for "Deus Ex: Mankind Divided" is concerned, the developer confirmed that the PS4 Pro will deliver increased resolution, reduced aliasing, improved reflective surfaces, and more details concerned with lighting. What's more, Square Enix stated that payers need not worry about the possibility effects on framerates, as there will be no compromises in delivering the enhanced gaming experience.
"We are always working to push ourselves to the very limit in regards to the art direction of our games, and the PS4 Pro, along with the strong and ongoing collaboration between SIE and Eidos Montreal, helps to further break down the barrier between our ambitious artistic vision and the end-result you see in-game."
For those who are still undecided on whether the PS4 Pro is worth getting after roughly three months of the original PS4's release, PlayStation is finally rolling out the new system software update. Dubbed the PS4 software update 4.00, this will deliver some changes to the UI, the Quick Menu, library and more.
Detailed over the PlayStation Blog, the company has shown some of the new changes coming in the update. The refreshed UI features new notifications, menus, Content Info Screen and the What's New section, all towards a more refined experience. Folders and the Library can be organised for easier access, browsing and game storage.
The Profile section has also seen an update. In terms of the information that can be shown, as well as comparisons with friends on the games played, trophies eared and communities participated in.
One thing to note is that Sony has made it easier to get all of the data from one PS4 device to another.
"If you've upgraded your system to PS4 Pro, we've added the ability to transfer data over a wired LAN connection. You can transfer games, user info and saved data. Of course, you can re-download content and transfer saves through the cloud, but the LAN transfer should be much faster and easier, said SCEE Product Manager Jayne Murphy.
The PS4 system software update 4.00 is already out now.
PS4 system software update 4.00 (Credit: YouTube/PlayStation EU)
MEET IBT NEWS FROM BELOW CHANNELS