Prince Harry & Meghan Markle: Can they be married & what title would they give her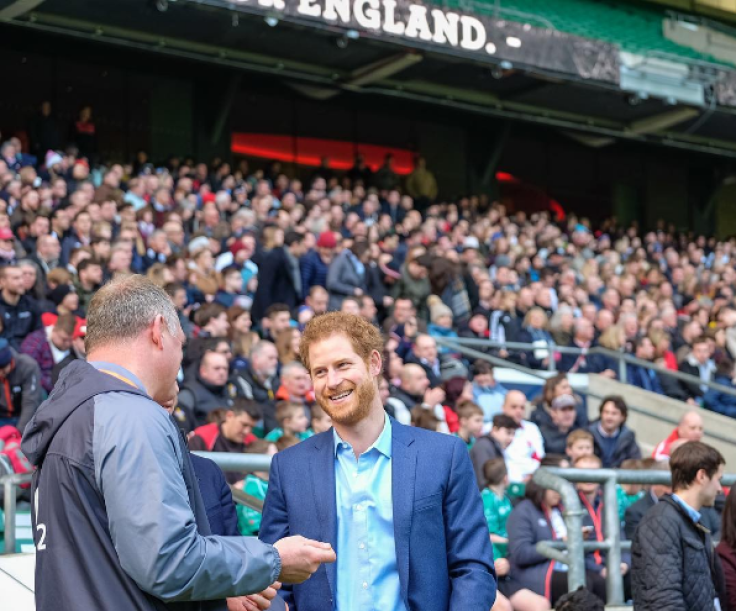 The longer that Prince Harry and his girlfriend Meghan Markle have stayed together, the stronger the speculation of a wedding has become. But while the possibility is straight out of a fairytale, there are some real hurdles impending their engagement, including Meghan's previous marriage and her religion.
As Marie Claire has reported, Meghan was previously married to producer Trevor Engelson, but that relationsip ended in 2013. However, there is precedent for royals who want to marry divorcees. Harry's own father, Prince Charles, married divorcee Camille Parker Bowles when his own marriage to Diana was legally over. But then there is still the issue of Meghan's Catholic background.
In the Royal Marriages act of 1772, King George III made it so that no senior member of the royal family could marry Catholics. However, new rules were set forth in 2015 under the Succession to the Crown Act, which reversed the ancient ruling. Under the current laws, there is no specific reason why Harry could not ask for Meghan's hand in marriage.
However, there is also the queen to get through. Under the same Succession to the Crown Act, Queen Elizabeth has the power to write off a marriage as void. The practice only concerns the first five in line for the throne, which Harry is still part of. There have been no reports indicating that the queen has any issues with the current romantic relationship between her grandson and the American actress.
But if Harry and Meghan were to get married, there is the question as to what her title would be. According to Royal Central, all United Kingdom wives automatically take their husbands' titles. This would mean that Meghan would be properly addressed as Her Royal Highness Prince Henry of Wales. She would not be called "princess," because that title is one that a woman can only be born into. This is also why Kate Middleton is called the Duchess of Cambridge and not Princess Catherine.
It is also possible that Harry's title will be changed, much like how Prince William is now officially the Duke of Cambridge. The publication went on to state that the title for Duke of Sussex is available, as the last one who held the title, Prince Augustus Frederick, died in 1843. He was the son of King George III.
No official announcement has been made public by Kensington Palace, Harry or Meghan about any type of engagement. And until one is made, any news of an upcoming wedding is mere speculation.
ALSO READ:
Prince Harry & Meghan Markle spend time with Prince George and Princess Charlotte
Prince Harry and Meghan Markle's first Valentine's Day together was simple and low-key
MEET IBT NEWS FROM BELOW CHANNELS