'Pretty Little Liars' Season 7 episode 18 spoilers: Toby comes back to Rosewood in 'Choose or Lose' [VIDEOS]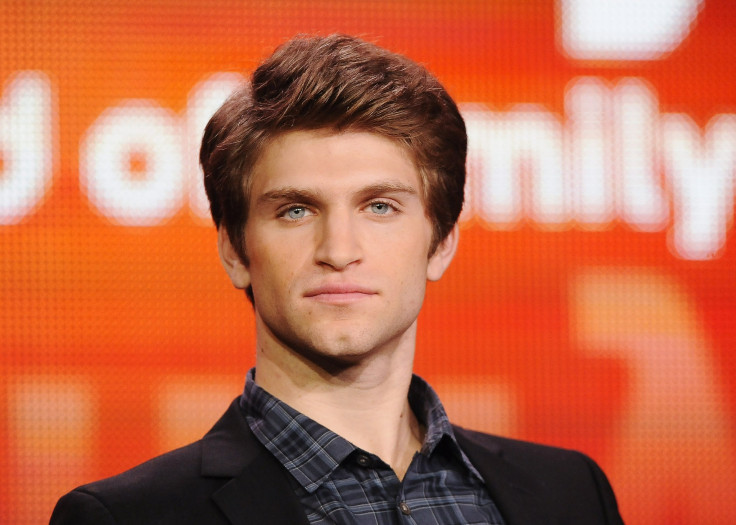 "Pretty Little Liars" ("PLL"), starring Lucy Hale as Aria Montgomery, Sasha Pieterse as Alison DiLaurentis, Shay Mitchell as Emily Fields, Troian Bellisario as Spencer Hastings and Ashley Benson as Hanna Marin, will have a new episode titled "Choose or Lose," which will air on Tuesday on Freeform. It will show Toby's (Keegan Allen) return to Rosewood. Read on to learn more about the new "PLL" episode.
Spoiler alert: This update contains more 'Pretty Little Liars' spoilers. Read on only if you want to know more about what happens in 'Choose or Lose.'
According to a press release from Freeform, "Pretty Little Liars" Season 7, episode 18 will feature Toby's reappearance in Rosewood. Meanwhile the Rosewood Police Department continues to investigate the case that involves AD and her twisted game. They will even turn up the heat on Aria, Hanna, Spencer, Ali and Emily.
AD will try to break the girls' tight bond again. A choice must be made by the Liars and it will drive a wedge between them. As for Aria's collaboration with AD, someone will notice it. Plus, Aria will find out something horrifying in this episode.
Four sneak peek and preview videos of the upcoming episode were uploaded on the show's official YouTube channel. One video shows Ashley (Laura Leighton) talking to Hanna about her concerns and offering her help. However, Hanna refuses to accept assistance from her mum because she doesn't want her to get roped into AD's game. Another video features the reunion of Spencer and Toby, aka Spoby. Watch the rest of the videos at the end of the article.
Guest stars of 'Choose or Lose'
The Internet Movie Database (IMDb) lists the following stars appearing in this episode: Tyler Blackburn (Caleb Rivers), Ian Harding (Ezra Fitz), Andrea Parker (Mary Drake / Jessica DiLaurentis), Janel Parrish (Mona Vanderwaal) and Mayank Bhatter (Forensic Tech). They will be joined by Jim Titus (Detective Barry Maple), Gabriela Fresquez (Police Officer #2) and Roma Maffia (Lieutenant Linda Tanner). "Choose or Lose" was directed by Norman Buckley and written by Charlie Craig.
Other 'PLL' episodes
The episode before "Choose or Lose" was "Driving Miss Crazy," which aired on June 6. It was directed by Oliver Goldstick. It was also written by Goldstick and Francesca Rollins. The episode showed Aria having a terrifying nightmare with Mona singing in it. Speaking of Mona, Emily reluctantly worked with her to aid them in figuring out AD's game. They tried to find out more about the doctor that operated on Ali.
Caleb told Ashley that he wanted to marry Hanna. They ended up getting engaged and making out in a tent. As for Aria, she was instructed by AD to deliver a voice recording of Mary and Peter's (Nolan North) conversation about the murder of Jessica. This further confused Spencer on who to trust.
"Pretty Little Liars" episodes air on Wednesdays at 8:30 pm in Australia on FOX8. It also airs on Tuesdays in the US on Freeform at 8-9 pm ET/PT. The episode after "Choose or Lose" is "Farewell, My Lovely" and it will air on June 20.
Check out a photo of the "PLL" cast with showrunner I. Marlene King:
Watch the 'Pretty Little Liars' Season 7 Episode 18 videos from the show's official YouTube channel:
Source: Freeform/YouTube​
In case you missed it (ICYMI), check these out:
'Pretty Little Liars' Season 7 episode 17 spoilers: Emily partners with Mona for an investigation in 'Driving Miss Crazy' [VIDEO]
'Pretty Little Liars' Season 7 episode 16 spoilers: Aria, Emily, Hanna, Ali and Spencer learn more info on how A.D.'s game started [VIDEOS]
MEET IBT NEWS FROM BELOW CHANNELS