'Overwatch' update: Sombra's abilities make her a great offensive and supporting character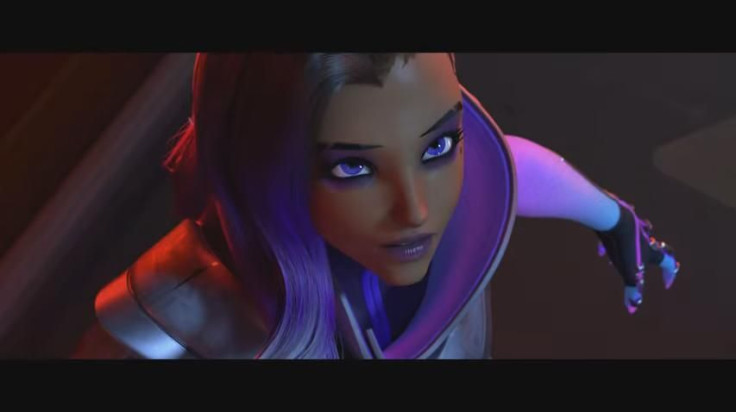 Less than a week after her official reveal, Sombra has made her "Overwatch" debut as the title's infiltrator. Her abilities are technically for an offensive character, but it is her supportive features that perfectly round her up.
READ: 'Overwatch' news: Activision CEO admits company is creating professional content
In a panel for "Overwatch" last week, Blizzard discussed how long they had been working on Sombra, and its efforts truly show as the character is both powerful and effective. While her short-range machine pistol is not heavy on damage, it does have a large magazine, which allows her to attack for longer amounts of time.
What makes her truly unique, however, is her hacking ability. With it, Sombra is able to prevent the skills of other "Overwatch" characters such as Torbjorn's turrets and Reinhardt's shield. Her health packs are also unusable for enemy players. She comes equipped with Thermoptic Camo, which enables her invisibility feature and increases her speed until she attacks, uses an ability or is damaged. Her passive, Opportunist, also allows her to see enemies behind walls, as long as their health is less than 50 percent.
Watch the animates short on Sombra from "Overwatch"
READ: 'Overwatch' dev hints at November update, responds to comparison critics
Sombra's launch also comes with an "Overwatch" update that includes new key features into the game. The new Arcade mode replaces Weekly Brawls and even adds new game types -- 1 vs 1 Mystery Duel, 3 vs 3 Elimination, 6 vs 6 Mystery Heroes, 6 vs 6 All Brawls and 6 vs 6 No Limits. The arcade mode also provides more Loot Box rewards.
The update further includes the new Ecopoint: Antarctica map and several buffs for other characters. Pharah, for instance, is able to fly for an endless period, and her rocket launcher causes more damage. The Pulse Rifle of Soldier: 78, on the other hand, has been raised in terms of damage-per-bullet from 17 to 20. However, most Ultimates now cost more at an average increase of 25 percent.
MEET IBT NEWS FROM BELOW CHANNELS