'Overwatch' Summer Games seasonal Loot Boxes get announced amid new wave of bans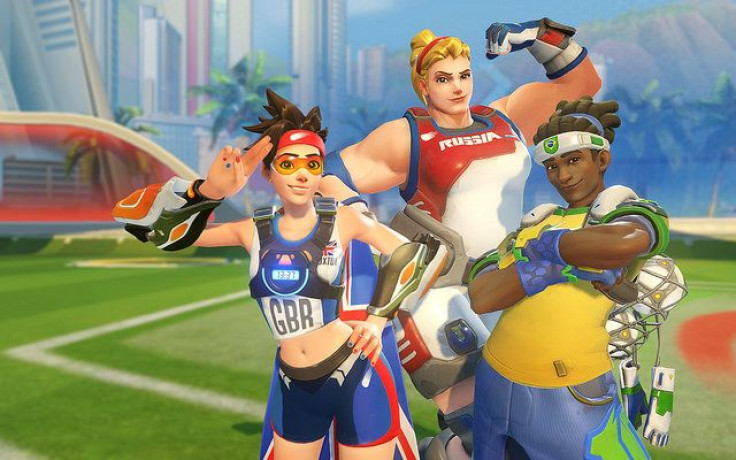 The next three weeks for "Overwatch" players may be all about the Summer Games. Blizzard has announced the release of special seasonal Loot Boxes, which will allow players to accumulate more than 100 new cosmetic items for the game.
The season will also bring in the latest brawl to enjoy with friends: the Lucioball. Detailed over the official "Overwatch" blog, the Loot Boxes earned for the duration of the Summer Games will have a new look. Inside, the contents will also be themed with the Summer Games.
"Players will have a chance to find a variety of new cosmetic items commemorating the Summer Games—including themed sprays, emotes, victory poses, highlight intros, player icons and some very special skins. Though they can't be purchased with credits, each seasonal Loot Box you receive is guaranteed to contain at least one item from our Summer Games 2016 collection," said the developer.
Anything collected during the Summer Games season will be unlocked forever, but come Aug. 22, all of the new collection items will go back to the vault.
Lucioball will feature a futuristic soccer experience, where the player will join a 3v3 match. The setting is the Estadio das Ras, which is at the heart of Rio de Janeiro. The arena will pump up the players' abilities, so they can do a lot more powerful moves for the win.
The Summer Games is the first seasonal event for "Overwatch." Blizzard has already promised that there will be more coming to the game soon enough. The event is already live on the PC, PS4 and Xbox One.
The new event comes at an odd time, however, as Blizzard has just finished rolling out some new bans over the weekend. Players who have been hit by the Aug. 1 ban wave have are coming together to supposedly "do something" about it with Blizzard.
One Reddit poster has compiled some screen captures of the comments of cheaters who were banned over at Imgur. This goes to show that Blizzard is not kidding around when it comes to cheating.
MEET IBT NEWS FROM BELOW CHANNELS