'Outlander' season 3: You can't keep Jamie and Claire apart, says Caitriona Balfe; 'Complicated' reunion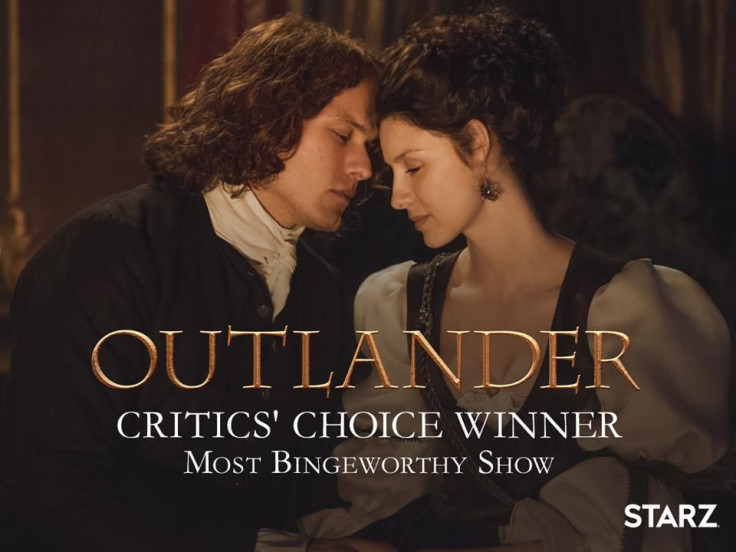 Caitriona Balfe teased some details about "Outlander" season 3 in a recent interview. She said that Jamie and Claire can't be kept apart, and also teased a "complicated" reunion of the two characters after about two decades of separation.
In an interview with Elle, Balfe (Claire) said that the reunion scene in the next season will be "very heartwarming" and "very tender." The two characters were forced to go separate ways in the finale episode last year, but the actress said that Jamie and his wife can't be kept apart.
The next season will begin by showing what Jamie and Claire went through in their separate lives in the 20 years that they spent apart. Balfe said that her character's storyline will pickup from her arrival in the US, which was shown last year. She will now be seen living in Boston with Frank (Tobias Menies), and will also welcome her daughter into the world.
Jamie and Claire will eventually meet in "Outlander" season 3. However, Balfe teased that the reunion will be "very fraught" and "complicated." She explained that after spending so much time apart, once the characters see each other again they will have expectations, they will have a lot of things on their mind that they would like to share, and they will have an idea about what the reunion will be like.
However, life is seldom what one imagines it to be. And yet, the fans can expect some "steamy" scenes between the sheets once the two characters get back together.
Meanwhile, OutlanderTVNews has compiled a list of directors who have been involved in "Outlander" season 3 so far. Norma Bailey, Jennifer Getzinger, Brendan Maher and Lexi Alexander have all worked on the show this time around, and more directors may be added in the coming months.
MEET IBT NEWS FROM BELOW CHANNELS