'Outlander' season 3: Sam Heughan can't wait for fans to see 'great stories'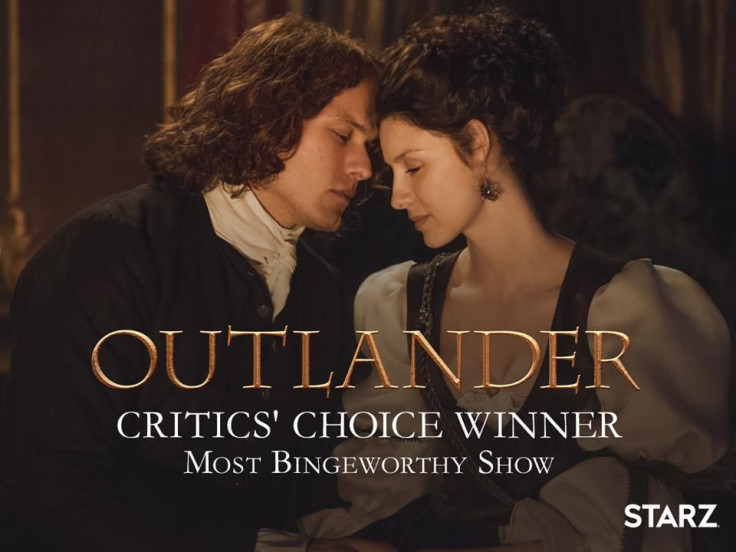 Cast members Sam Heughan and Caitriona Balfe decided to answer a few fans' questions and tease "Outlander" season 3 before heading into the holidays. The two actors also shared a special message for the fans to wish everyone a Merry Christmas.
In an interview with ETOnline, Heughan (Jamie Fraser) said that he is "really proud" of the scenes he has filmed for the show so far, and added that he is "excited" for the fans to see it. He described the new season as being "very strong," "different," and said that the stories this time are "great."
Balfe (Claire) said that she is looking forward to the filming in South Africa. The upcoming season is based on Diana Gabaldon's book "Voyager," in which the main characters go on a sea journey to South Africa.
The interview took place in Scotland in the Lallybroch set. The actress said that she is not only interested in the next part of the story that they are going to film, but also being in a new place for "Outlander" season 3. She said the scenes they are going to film in South Africa will be "fun."
In the book, the main cast members travel to Jamaica. South Africa will be standing in for the Caribbean scenes. The producers chose this location because they already have the ships and other set pieces that they need, and because this infrastructure has the right look that they are looking for.
The cast members did not reveal much about what happens next on the show or about how the filming was going. Heughan took to Twitter to echo the fans' sentiments that they were actually ready for more questions and more Christmas decorations. He shared a new photograph of him with Balfe in holiday spirit for the fans.
Credit: Twitter/ Sam Heughan
Balfe shared a video message to wish the fans on Christmas. Heughan's video message has been posted on TV Insider. The cast and crew of "Outlander" season 3 will take a short break from filming right now, but will return soon to continue filming.
Credit: Twitter/ Outlander
MEET IBT NEWS FROM BELOW CHANNELS