'Outlander' season 3: Reunion sex teased; Producers share insight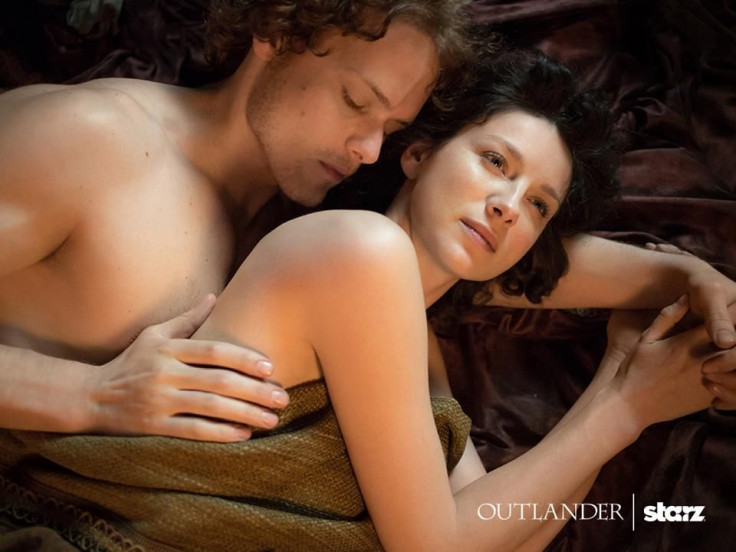 There's a passionate sex scene coming up in "Outlander" season 3 episode 6, according to a teaser image released online. A video has also been posted, showing the producers take fans inside the world of episode 5. The following article contains spoilers from the episodes that have already aired.
Now that Claire (Caitriona Balfe) has been reunited with Jamie (Sam Heughan), the two lovers can finally be with each other after two decades of separation. There will be a night of passionate sex between them shortly after their reunion. A picture of this scene has been teased online (see below).
Meanwhile, the producers of the show appeared in a new video to share insights on episode 5. Executive producer Ronald D. Moore and co-executive producers Toni Graphia and Matthew B. Roberts have been appearing in videos each week to talk about recently aired episodes.
The title of the episode "Freedom & Whisky" is based on the phrase Jamie used in one of his articles. This was the clue that Roger (Richard Rankin) found, and it eventually led to Claire going back through the stones and reuniting with the love of her life. That was the reason it was chosen as the title.
An interesting aspect of the episode was the dress Claire made for herself to wear when she travels back in time. The production team called this the Batsuit, named after the famous comic book character Batman, Moore said. He explained the way this came about. While they were discussing how the costume needed to have a lot of pockets, someone remarked it was "like a Batsuit," and the name stuck from then on.
The producers also discussed how they planned Claire's time jump without using Craigh na Dun, and also discussed some of the production challenges they faced. Watch the complete video below for more.
Credit: Facebook/ Outlander
Credit: Starz/ YouTube
MEET IBT NEWS FROM BELOW CHANNELS