'Outlander' season 3: Producers' take on changing Geneva scene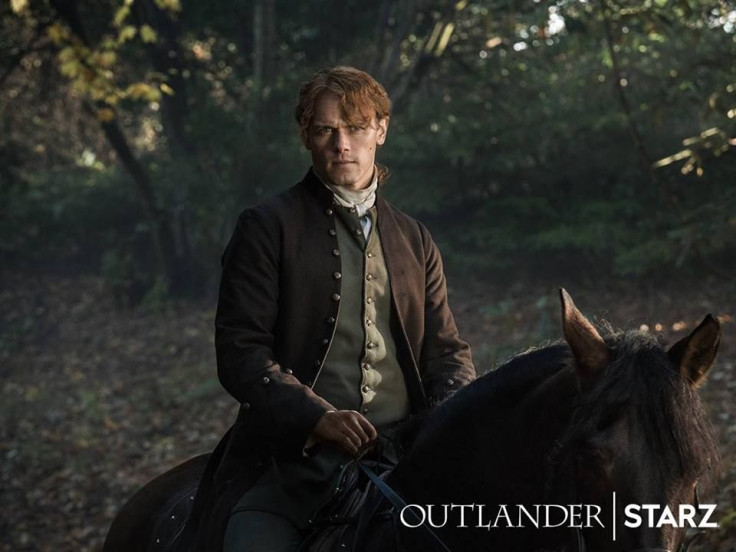 The scene involving Geneva (Hannah James) and Jamie (Sam Heughan) in "Outlander" season 3 episode 4 was slightly different from the book "Voyager" by Diana Gabaldon. In a new video released online, the producers discussed why they had to make the change, also talking about other aspects of the episode.
When Jamie dropped Geneva in the mud, viewers who read "Voyager" may have wondered why the scene was changed. In the book, she actually falls in the river. Toni Graphia said they couldn't do that as the water was too cold, and fellow co-executive producer Matthew B. Roberts added that the mud was used as a compromise.
Although James still had to face the challenges of filming the scene. The actress had to shoot it multiple times because the director had to film it from different angles. The other challenge was that the costume designers had to make four or five of the gown for the actress.
Executive producer Ronald D. Moore said it was important for the writers to make sure viewers don't hate Geneva. The producers tried to make her seem more human. Even in the sex scene, Roberts said that in Geneva's mind they made love, but the producer felt bad for her, and he believes Jamie felt the same.
The one good outcome of Jamie's encounter with Geneva is that he gets a son. The other change in episode 4 is the wooden snake the Highlander gives his son. In "Voyager," Jamie gave Willie (Clark Butler) the rosary he had with him since his days at Lallybroch. The producers felt that all of Jamie's possessions were confiscated when he went to prison, so they came up with the idea of him carving a snake to give to his son.
Credit: Outlander/ Facebook
MEET IBT NEWS FROM BELOW CHANNELS