'Outlander' season 3: Early draft had Geillis give Ian back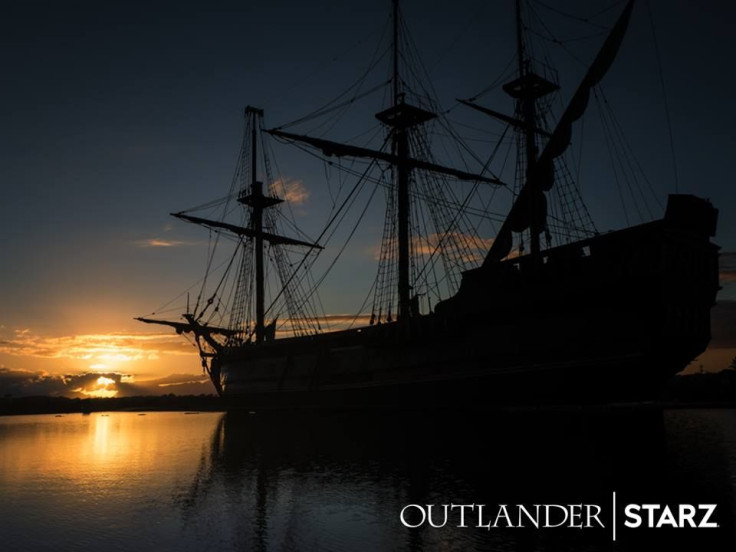 The initial draft of "Outlander" season 3 was very different from what viewers saw on screen. The writers initially retained major parts of "Voyager," but changes had to be made because of the limited time and money available for the series. In a recent interview, the producers of the show explained why and how some of these changes were made.
The finale was initially titled "Sea Change." Over a period of time, the scenes underwent major changes, along with the tile itself In fact, many parts of the whole season evolved over time to fit the TV format.
In an interview with Mashable, co-executive producer Matthew B. Roberts explains that a lot of things play well in a novel. Readers can feel the emotions of the characters they are reading, immersing themselves in the story. The producer points out they don't have that luxury in a TV series. Their task is to take scenes from the pages, film it and show it on screen. Given the limited amount of money and time they have, the producers have to make some "creative choices."
An early version of the script apparently had Geillis (Lotte Verbeek) give Young Ian (John Bell) back without a fight at Rose Hall. This means the young man was not part of the ritual at the cave in the finale.
Another big choice was in the finale. Just before the storm sequence, there was a chase on high seas. Captain Leonard (Charlie Hiett) was supposed to be chasing Jamie and Claire in his ship Porpoise.
Both the chase and the hurricane are extensive visual effects scenes that require a fair amount of money. Roberts says that while choosing between Captain Leonard's chase and seeing Jamie (Sam Heughan) and Claire (Caitriona Balfe) fight the storm, the choice was easy. He wanted to see more of the Frasers!
Roberts also explains that the changes in the TV series were necessary to keep the story interesting for fans of Diana Gabaldon's book series. The producer adds that a part of their job was to make sure the show is enjoyable for both fans of the books and those who don't know what's coming. They do this by shuffling things around a little, giving book readers what they want but not in the way they expect it.
MEET IBT NEWS FROM BELOW CHANNELS