'Outlander' season 3 behind-the-scenes: Filming the finale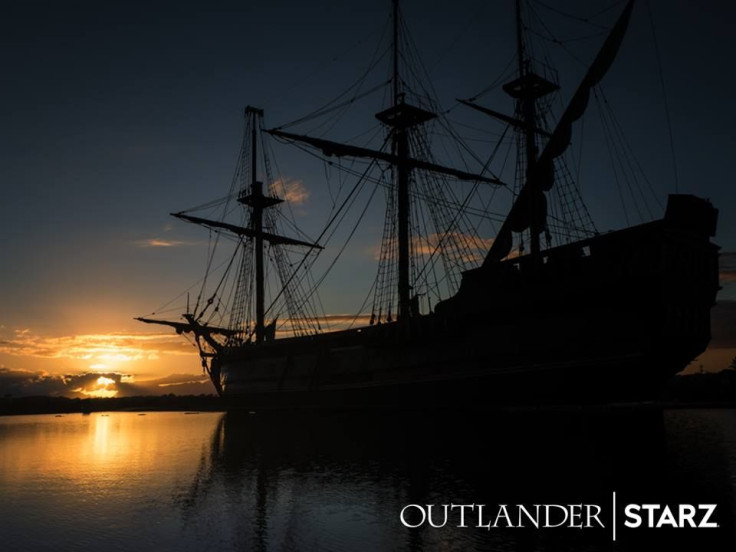 Fans were treated to an incredible storm sequence in "Outlander" season 3 finale. Now, a behind-the-scenes video shows how Sam Heughan (Jamie) and Caitriona Balfe (Claire) filmed these scenes in a massive water tank. The producers also shared their thoughts about the episode in the video. The following article contains spoilers.
There are little things that the producers plan for the show. In the video (see below), co-executive producer Matthew B. Roberts points out how the finale started the same way the premiere opened. In the very first episode, Jamie was in a near-death situation, with fans not knowing where he is and how he got there. Similarly, the episode started with Claire in the same situation, with fans not knowing where she is. In both cases, the events led to the opening scene.
The video also shows Balfe and Heughan getting used to the deep water tank in South Africa before filming the storm scenes. Roberts reveals that that massive tank was about 20-feet deep. There were safety precautions for the actors, which included breathing devices. There was an underwater crew as well. This was the last leg of the filming for the year.
Season 3 was not only a voyage for Jamie and Cl re, but also the cast and crew. Roberts explained how they had to cross hemispheres, oceans and time zones to film the perfect scenes for fans.
Show creator and executive producer Ronald D. Moore said that "Outlander" season 3 is pivotal because Jamie and Claire reaching America is the first step to the story of the rest of the show. Filming has already begun for season 4, and a whole new adventure awaits next year.
Credit: Starz/YouTube
MEET IBT NEWS FROM BELOW CHANNELS