'Outlander' Season 2: Claire to 'explore her femininity'; finds it restrictive being a woman later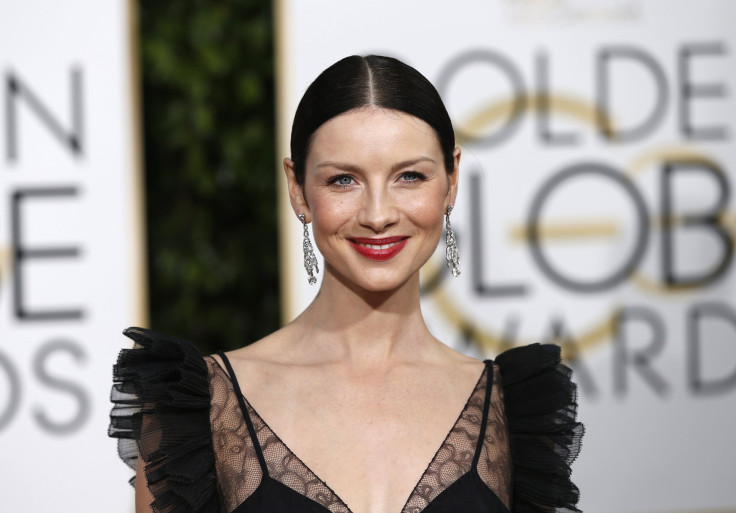 "Outlander" Season 2 may show a whole new side of Claire. In a recent interview, cast member Caitriona Balfe said that her character will "explore her femininity" in the next season, but will later find that being a woman in 18th century France can be very restrictive to a free spirited person like her.
In an interview with E! News , Balfe (Claire) said that she enjoyed wearing the new gowns, but quickly realised how restrictive they can be as she was not allowed to eat or drink while she was wearing her costume. While the men on the set would hang out and have fun, Balfe had to sit and watch.
Claire also goes through a similar experience, Balfe said. While she will initially enjoy coming to Paris and get to wear all the new gowns, she too will feel some restrictions that come with being a woman in the 18th century. The situation puts her "in a different place as a woman," Balfe said, and she didn't expect to be in such a situation.
Blafe revealed that the she first saw the fabrics for the "Outlander" Season 2 costume after she finished filming the first season. Costume designer Terry Dresbach had a "sneaky fitting" session with the actress and at that time it was only plain fabric.
When Balfe saw the finished costumes with the embroidery, the colours and the silks, she felt that Dresbach had "outdone herself." The costumes may not be the only things that will be different in the next season.
While Claire was a victim of circumstances in the previous season, she appears to be more in control in "Outlander" Season 2. The trailers of the TV series show her trying to convince her husband to take up the challenge of changing history. The couple intend to infiltrate the core group of the Jacobite rising and stop them.
MEET IBT NEWS FROM BELOW CHANNELS