'Outlander': Debate on Jamie vs. Claire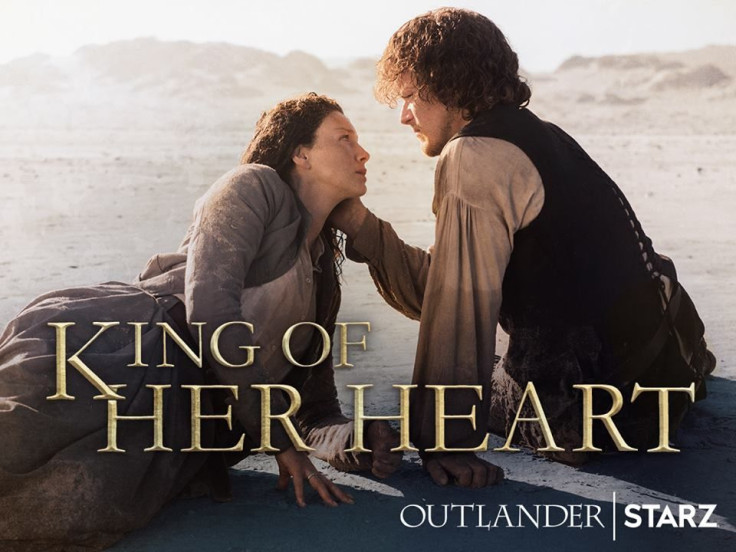 When it comes to love, the gold standard is usually the love of Jamie (Sam Heughan) for Claire (Caitriona Balfe) in the "Outlander" TV series. However, one of the fan's has ignited a debate by pointing out the sacrifices the Sassenach has made, which makes her love for the Scotsman no less than what he has for her.
When a fan asked why it is Jamie's love that is always considered to be the standard, Balfe agreed [see below]. The fan pointed out that the Sasenach gave up everything for the highlander not once but twice. She was willing to die with him and for him, which should be something that people should admire as well.
With such a strong argument in favour of Claire, Heughan had to stand up for his character and put up a defence. The actor's funny come back was "Because.... Jamie....umm....is best...and stuff...and he is ginger!!"
For readers who haven't watched the show, this may seem like a feeble attempt by Heughan, but the fans were quick to weigh in on the debate and elaborate on what the actor said. In their reply, the fans complimented the actor for being witty, good looking, and one of the fans also picked up a scene from the show in which the actor bares his chest and Claire admires the contours of his body.
Heughan and Balfe often indulge in such online banter, but it is all in good humour to have fun and at the same time entertain the fans. The actors and the producers of the show have managed to keep the fans engaged even when the show is not on air.
The cast and crew of the show are currently busy filming "Outlander" season 4 in Scotland. The scenes they are filming are mostly about the American colonies, but the team will not be travelling all the way to US for this.
MEET IBT NEWS FROM BELOW CHANNELS