'The Orville' season 2: The professor will be back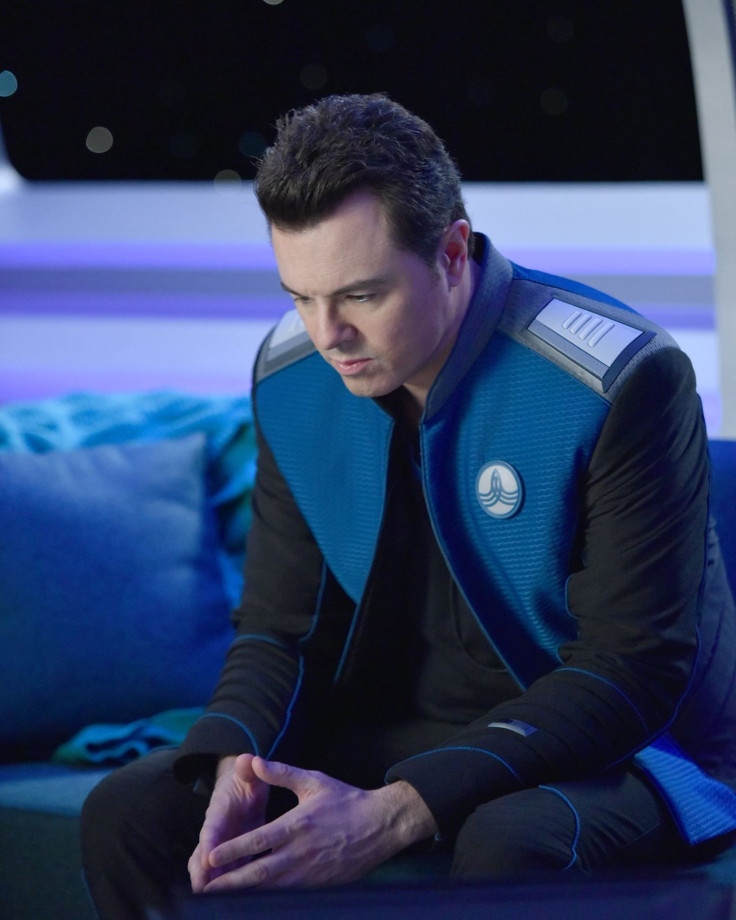 Professor Ildis Kitan (Robert Picardo) will return on "The Orville" season 2. New behind-the-scenes pictures released online by director Jon Cassar show the Xelayan and some new production sets.
The first picture Cassar posted online (see below) shows Picardo in full costume and makeup. The actor plays the role of Alara's (Halston Sage) father. The image also includes lead cast member Seth MacFarlane (Captain Ed Mercer), but they didn't seem to be filming on the ship set yet.
Professor Ildis doesn't think too highly of humans. Actually, he feels that humans are "intellectually deficient." The character would love to see his daughter quit her post and perhaps join the academia. Since he will not be joining Alara on the ship, will viewers get to see him chat with his daughter on a call?
The production set appears to be that of the professor's home. It is quite possible that fans will get to see Alara's home world in the next season.
The other picture that Cassar shared online (see below) shows the cast members on the ship set, and they appear to be rehearsing a scene out of their costumes.
Scott Grimes (Gordon Malloy) can be seen in his character's station on the ship while wearing a T-shirt. His colleague Adrianne Palicki (Kelly Grayson) can be seen in her chair in the background.
Cassar also shared a picture of another production set on Instagram. The picture shows the part of the ship from where they take shuttlecrafts to other ships or to planets.
Cast member Mark Jackson (Isaac) has also shared a new behind-the-scenes picture (see below). The picture teases some of the species of aliens that fans encounter on the show.
"The Orville" season 2 is expected to have 14 episodes. The producers are yet to announce an exact release date. The show is expected to return later this year or early next year.
Credit: Jon Cassar/Twitter
Credit: Mark Jackson/Twitter
MEET IBT NEWS FROM BELOW CHANNELS