'No Man's Sky' update: Unexplained messages hints at new portal possibly coming from future updates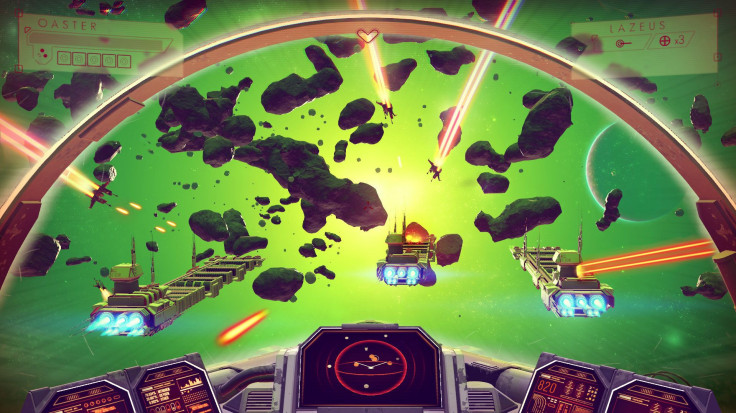 Hello Games is expectedly busy trying to work on ways to improve "No Man's Sky," but a bit of a twist has been added to the mix. The gaming company has reportedly sent out audio cassette tapes, a bit technical where only a peculiar "portal" seemed to make sense of it all.
According to Eurogamer, Hello Games sent out cassette tapes related to "No Man's Sky." As expected, some have tried to make something out of them. To date, only seven of the 16 tapes have been deciphered with each side carrying something.
Side A of the tapes had synth music while a pattern of distorted noise was found on side B. Using software to dig even deeper, some were able to yank out coded message on the B-side - 706s7274616p. If the ROT13 substitution cipher is applied, a hexadecimal value of 706f7274616c is returned. Converted into ASCII, it will give the word "portal."
Deciphering the audio cassette tapes from Hello Games is still underway, and the early discovery hints at seeing new portals opened for the space exploration game. Right now, most are wondering if this points to a new feature or even a new planet. Either way, it could involve future updates as Hello Games continues its efforts to work on "No Man's Sky" improvements.
With Hello Games expectedly clamming up at least for now, seeing a "No Man's Sky" portal could help facilitate travel. Hello Games has stood on its promise to deliver unique game locations, with travel a bane for some. There are vehicles (remember the Pathfinder update?), yes, but patience in reaching other destinations could be a waste of time for most.
If ever the "portal" is a gateway, the next thing that comes to mind is the uniqueness of the place where players would end up. Recall that one of the main complaints is the recurring scenarios. Aside from that, there is also the game performance.
A lot has been addressed since then, but a potential new feature could bring in new issues with sudden changes of game scenarios. Before jumping to conclusions, it would be best to wait and see until the Reddit folks are able to decipher and make something out of those 16 audio cassette tapes from Hello Games.
MEET IBT NEWS FROM BELOW CHANNELS