'No Man's Sky' trailer shows more space battles, soundtrack composer talks music vision for game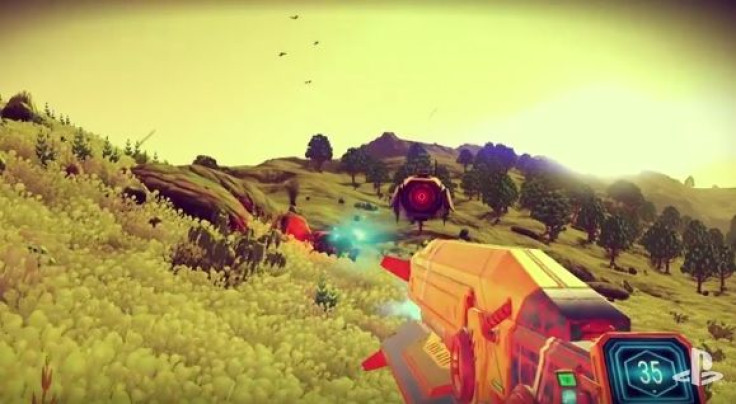 Now that "No Man's Sky" is basically set for its August release date, more trickles of information have been rolling out.
This time, it's from the band responsible for the soundtrack behind the game, 65daysofstatic. DualShockers got in touch with Joe Shrewsbury to get the details of the creation process for the music of the infinite universe.
"It's been a chance to do something huge but has a real creative nobility to it—that has gone through a lot to get made, and has been protected from being compromise," said Shrewsbury to DualShockers. "I think that the guys at Hello Games have set out to make something with a vision, and they have stuck to that vision through thick and thin."
Shrewsbury's statement about the lack of compromises for "No Man's Sky" is very promising indeed. After all, the developer has been saying and showing some interesting aspects of their plan for the game, down to the fact that it will be humanly impossible to fully explore all 18 quintillion planets in a lifetime.
Whether or not the game lives up to its hype remains to be seen. For now, Hello Games has released the next video for its teaser series, titled Fight. It explores the Fight pillar of the game, and shows how players can engage in epic space battles.
There's a spacey shooter feel to it, and the footage shows both fights in the cockpit and in the different surfaces of the planets. Survival is the name of the game, and that means using everything in your arsenal, including some of the weapons that were showcased in the video.
"No Man's Sky" will be out on Aug. 9 for PS4 and PC players in North America. It will arrive a day later in the U.K. and Europe on Aug. 10.
MEET IBT NEWS FROM BELOW CHANNELS