NFL news: Michael Vick seeks one-day deal with Falcons, wants proper end to football career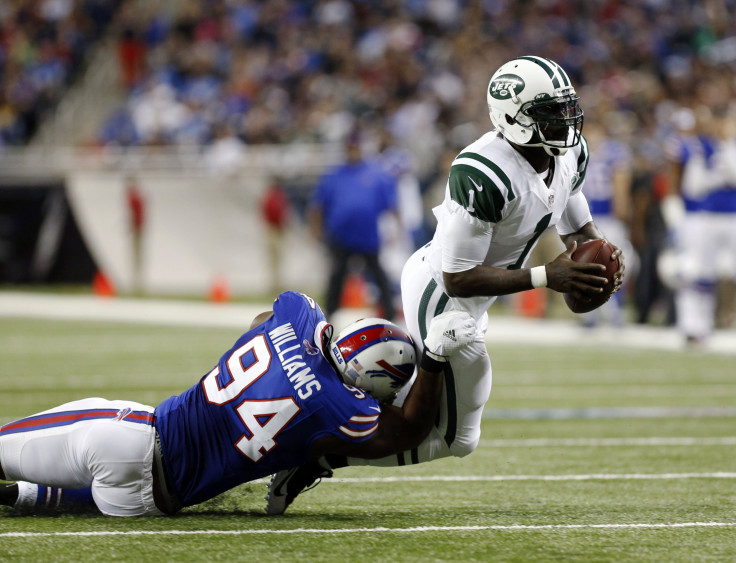 With all the turmoil happening now on the signing of NFL free agents, 36-year-old Michael Vick is trying to seal a deal for a gracious exit. His career peak was best remembered with the Atlanta Falcons. Now, the quarterback is making an uncanny request for a one-day contract.
Michael Vick has had a roller-coaster career, marred by jail time. After being released from prison, the veteran tried to get his career going again with the Philadelphia Eagles, New York Jets and the Pittsburgh Steelers.
Unfortunately, none of that helped in reviving his greatness in Atlanta. Though he says he is officially retired as of now, it seems obvious that a slight itch to leave the game as it should be is the reason behind his request for a one-day deal.
Twist of Fate
Despite the obstacles, Vick will always be remembered for re-inventing the definition of a dual-threat player. The result of that was seeing him named to four Pro Bowl selections, Bleacher Report reports.
Year 2007 turned out to be a dark part of his life after he received an indefinite suspension from the NFL. Vick pleaded guilty to federal charges tied up to the Bad Newz Kennels dogfighting investigation.
It was the first offense on his part, but the NFL would not tolerate the fact that he shelled out the most money for the gambling side of the illegal dog fighting operation. Vick was eventually released in 2009 by the Falcons but would, later on, sign with the Eagles.
One last chance
Vick officially retired last February 2017, with no team showing interest. At his age, all he may be looking for now is exiting in style.
He revealed via CBS Radio in Atlanta that he has been discussing the unusual setup with the Falcons, after which he would formally retire. The move is seen nothing more than nostalgia, considering it was Atlanta that picked him first in the 2001 NFL Draft.
Once that is done, Vick plans to work with young people. He does make regular appearances at schools and youth-oriented organisations, explaining to kids why they need to make wise decisions growing up. Part of that would include him serving time in prison.
It should be interesting if the Falcons would oblige to the uncanny request of Vick. Seeing how he did blossom in Atlanta, that one-day appearance should be a special one despite the mistakes the 36-year-old committed in his career.
MEET IBT NEWS FROM BELOW CHANNELS