NFL 2016 Preseason: Panthers sign former Kangaroos star Eric Wallace
Wallace a former AFL star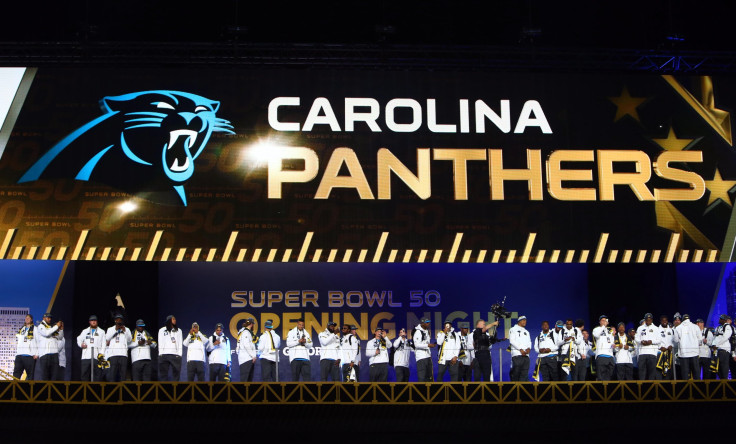 The North Carolina Panthers has signed tight end Eric Wallace, a former Australian Football League (AFL) player, to a three-year contract on Monday.
"It's surreal," Wallace said on the Panthers official website. "I have size – you can't really teach size – and speed. I'm faster than I look. I'm a smooth athlete, pretty good with my hands."
Wallace, who grew up rooting for the Panthers, had the look of an NFL player. But he hadn't played the US version of football since high school. He returned to North Carolina in November after a three-year stint playing for the North Melbourne Kangaroos in the AFL.
"Coming back, the decision was whether I'd play basketball again or continue along the football path and put pads on again," said Wallace, who is also a former college basketball player.
Three weeks ago, Wallace approached wide receiver coach Ricky Proehl at his training facility, just months after putting on pads for the first time since he was 14-years old. Wallace said he told Proehl he wanted to play for the Panthers. "It was a short chuckle at first, and then he was like, 'Are you serious?' I was."
The former Kangaroos player worked out for Proehl the following day, running the 40-yard dash in 4.6 seconds. On Monday he worked out for other Panther coaches and hours later he signed with the team. The Panthers waived wide receiver Cobi Hamilton to make room for Wallace.
Wallace stopped playing American football in eight grade to concentrate on basketball. He averaged 22 points and 10 rebounds as a junior at Glenn High in Kernersville and enrolled at Hargrave Military as senior, according to The Charlotte Observer.
He played basketball for three different colleges, Ohio State, DePaul and Seattle University. After finishing his career at Seattle, Wallace hoped to play professional basketball overseas. But Wallace attended a combine for the AFL in Los Angeles instead and was one of three Americans to be invited for a second tryout in Australia.
The 6-6, 260-pounder said athletic big men do well in the AFL and he was intrigued of becoming the first American to play there. Wallace played for the Kangaroos as a ruckman, a position he likens to a center in basketball. "The big guy who enforces things," he explained. He adds that the AFL is a very physical sport with no pads and is fast-paced like basketball.
The 27-year-old Wallace decided to return to American football after getting advice from defensive end Simeon Rice and other former NFL players he knows.
MEET IBT NEWS FROM BELOW CHANNELS