New Zealand Urged To Do More On Emission Reduction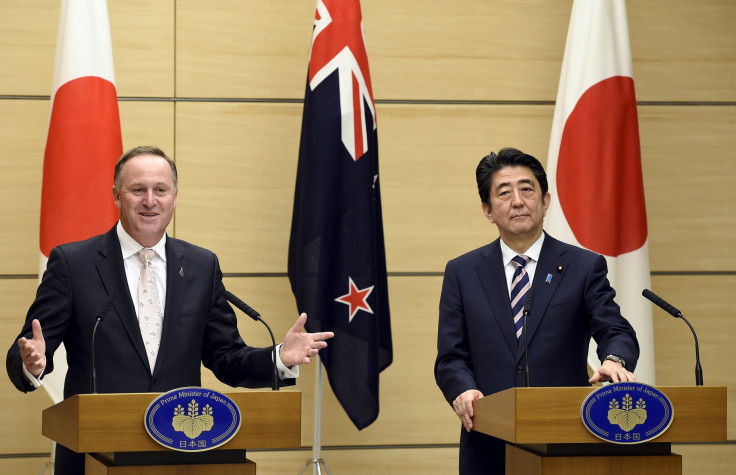 New Zealand's emission reduction targets are under global scrutiny, with many climate change lobbies and environmental experts urging for more action. A group of climate change agencies have said they consider the announcement of Climate Change Minister Tim Groser that New Zealand would cut emissions 30 percent below 2005 levels by 2030 as "unexciting." The minister had said the new target will exceed the current target of 5 percent below 1990 levels by 2020. New Zealand's new target seeks 11 percent cut below the 1990 emission levels.
Inadequate Target
Megan Woods, Labour Party's climate spokeswoman said the John Key government is tarnishing New Zealand's reputation as a green country. "New Zealand's clean green image is more than just a source of pride, it's our international brand and worth billions of dollars to our economy," she said.
The analysis by four global NGOs also indicates proclaimed self-set target as inadequate at the global stage. "While most other governments intend cutting emissions, New Zealand is increasing emissions," according to Climate Analytics chief executive Bill Hare. The analysis by Climate Action Tracker, which is a consortium of four European research organizations, also warns that if most countries are going to emulate New Zealand's approach in emission reduction, then global warming may exceed 3-4 degree Celsius and will upset the international goal of restraining temperature hike below 2C.
The experts said, such an out of control scenario will have oceans acidifying, coral reefs dissolving, sea levels rising rapidly, and extinction of 40 percent of species. In the view of Ecofys scientist Kornelis Blok, New Zealand's climate change policy is looking like bucking the international trend, and drifting away from becoming a greener society. "It has taken little or no action on climate change since 2008 except for watering down its Emissions Trading System, and we can find no evidence of any policies that would change this."
Paradox in Policy
The points raised by Climate Action Tracker are significant given the grouping's international profile. As a consortium of independent European research organizations, it has Climate Analytics, Ecofys, New Climate Institute and the Potsdam Institute for Climate Impact Research as its partners. They are into rating the commitments being made by various countries, to be tabled at the Paris conference in December, to thrash out a comprehensive agreement for curbing emissions between 2020 and 2030.
(For feedback/comments, contact the writer at k.kumar@ibtimes.com.au)
MEET IBT NEWS FROM BELOW CHANNELS