New Zealand Readying For Final Round of TPP Negotiations As Obama Gets Fast Track Authority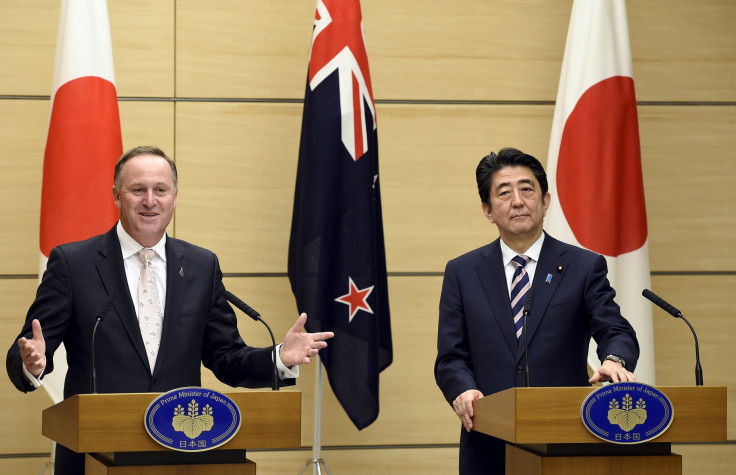 New Zealand is gearing up to handle the final negotiations in the Trans-Pacific Partnership trade deal led by the United States. According to Trade minister Tim Groser, the road is clear and New Zealand officials are hoping to stitch a deal by July end. The optimism follows the fast track authority handed by the U.S. legislators to President Barack Obama for finalising TPP. Groser expects the new development will help all the 12 nations' to put their real cards on the table after years of shadow-boxing.
Fast Track
Both the US Senate and House of Representatives bestowed Trade Promotion Authority to Mr Obama in June end with powers to take the trade deal to Congress for an 'up or down' vote, in which the Congress may accept or reject the deal but will not alter it. "Now that Congress has spoken, it is show time," Groser said and added "I and my negotiators are working to get the basic political deal done by the end of July, including finalising all chapter texts, leaving only legal rectification by experts to be done thereafter."
On the issue of clarity over dairy in the TPP negotiations, New Zealand's biggest export commodity, Groser said any ambiguity "will change because it has to change." If dairy is excluded from the TPP, then New Zealand would walk away, Groser made it clear. The TPP is construed as a trade agreement spanning 12 Pacific Rim countries such as New Zealand, Australia, the United States, Canada, Japan, Singapore, Malaysia, Brunei, Vietnam, Chile, Peru, and Mexico and is different from a conventional FTA. It seeks to align regulatory settings across borders rather than removing quotas and tariffs. This has invited staunch opposition from those who claim TPP is going to undermine national sovereignty through investor-state dispute settlement provisions and also in matters of intellectual property and medical procurement.
New Zealand's Position
Groser, while reiterating New Zealand's negotiating position, said it would not sign up for any poorly constructed ISDS provisions that transfer control of the country's sovereignty to foreign corporations or anything that undermines the public health system and Pharmac. New Zealnd will also stay away from any deal that prevents future governments from implementing well designed environmental protections.
Hitting out at anti- TPP protesters who are inflating the 'dangers' of TPP on New Zealand, the minister said, "anti-trade activists are relentlessly consistent – in never supporting a single trade agreement and they never will. They are politically irrelevant to my political party. Despite this, they get "an enormous amount of airplay" and stay irrelevant to "other important elements in our democracy."
(For feedback/comments, contact the writer at k.kumar@ibtimes.com.au)
MEET IBT NEWS FROM BELOW CHANNELS