New Steam games March week 3: 'The Long Reach' and more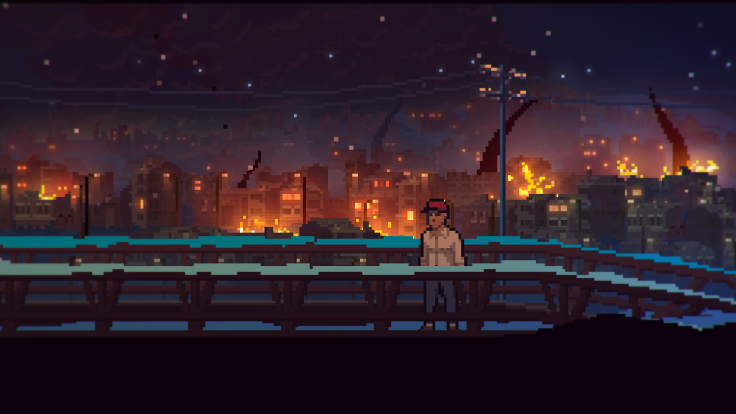 It can be incredibly difficult to keep up with the dozens of new Steam games being released every day. Last week saw the releases of big-name titles like "Devil May Cry HD Collection," but what about the smaller ones? What about the hidden gems that are most likely to remain undiscovered by many?
Listed below are three new Steam games released in the past few days. Included are a pixel adventure title, a claustrophobic horror experience, and a challenging dungeon crawler.
'The Long Reach' – Developer: Painted Black Games
Taking place in a fictional New Hampshire town, "The Long Reach" is a game that has elements of adventure, horror, and science fiction. Its imagery aims to mess with the player's mind, and in case things get out of control, the developers actually encourage to run instead of facing the horror outright. Looks like fans of "The Twilight Zone" will be in for a treat.
'Tunnels of Despair' – Developer: BearFighterDev
The title says it all. The game is set in tunnels, and the tunnels are filled with… despair. The goal is simple: do not die and find the way out. The player will be in the possession of a number of items that would hopefully help them escape from the abandoned underground maze. Another thing that makes this game terrifying is that AI routes are completely random, so one may encounter an enemy in the least likely of places.
'Soulblight' - Developer: My Next Games
Here's an attractive top-down roguelike that fans of the subgenre should check out. An interesting system called Tainting Mechanics replaces the mind-numbing task of having to grind for experience points. The player's main source of power is a set of personality traits. Acting accordingly makes the game easier; if, for example, the character needs to be an alcoholic, then consuming alcohol every now and then would reap plenty of rewards. This is, indeed, literally role-playing.
MEET IBT NEWS FROM BELOW CHANNELS