'New Girl' season 6, episode 19 spoilers, recap: Jess is the ultimate girlfriend on 'Socalyalcon VI'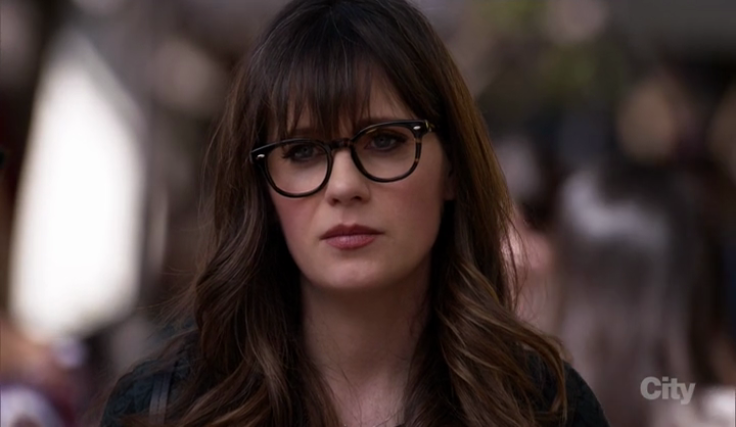 On "Socalyalcon VI," Jess (Zooey Deschanel) thinks she's been covering up for Reagan's (Megan Fox) absence while Schmidt (Max Greenfield) and Cece (Hannah Simone) beef up the security of their new home. Aly (Nasim Pedrad) meanwhile tells Winston (Lamorne Morris) about her embarrassing past on "New Girl" season 6 episode 19 (New Girl 6x19).
Spoiler alert: This recap contains plot details about "New Girl" season 6. The sixth season premiered Sept. 20. The show is available in Australia via Tenplay.
Schmidt and Cece marvel over the fact that having a house of their own is better than sharing an apartment with friends. His all-fulfilling assistant, Jeremy (Asif Ali), congratulates him for having a place where they can enjoy "two points of entry," a phrase Cece didn't really get when her husband mentioned it.
Jeremy gives the couple a self-made manual called "A Guide To Your New Neighbourhood" to help them adjust to their new environment. Schmidt and Cece find out that the manual contains the neighbourhood crime statistics, and they become paranoid, especially after Nick and Jess break into their house through a window. Afterwards, the married couple realises that their home has 26 points of entry, and decides to beef up security.
Aly tells Winston a secret that she's so mortified about. Apparently, she's a ten-time "top master champion" on a Japanese game show called "Protocol of Best Enjoyment." She shows Winston her storage unit full of spoils from the game show and is embarrassed by her past.
Winston tells her it's no big deal, and tries to come up with his own embarrassing moment. But every single one he mentions, Aly already knows about. They bring most of the stuff from the storage unit to the apartment to play with them. When the fun was too much that it almost causes them to miss a shift, Aly and Winston decide to pack them up again.
Jess, meanwhile, realises that she has been playing the role of a substitute girlfriend to Nick while Reagan is away. She's always there for him in everything he does, but feels guilty that she's taking away from Reagan.
Jess ultimately becomes aware of the fact that Nick and Reagan are together because of her. She consistently saves their relationship every time it's about to break down, making her "both their girlfriends."
When Reagan returns, she and Nick offer to treat Jess to Socalyalcon VI. Jess reluctantly agrees, but during Nick's book session at the event, she bolts, leaving him and Reagan to fend for themselves.
RELATED ARTICLES:
MEET IBT NEWS FROM BELOW CHANNELS