'New Girl' season 6, episode 15 spoilers, recap: Jess has an apparent self-realisation while helping Nick on 'Glue'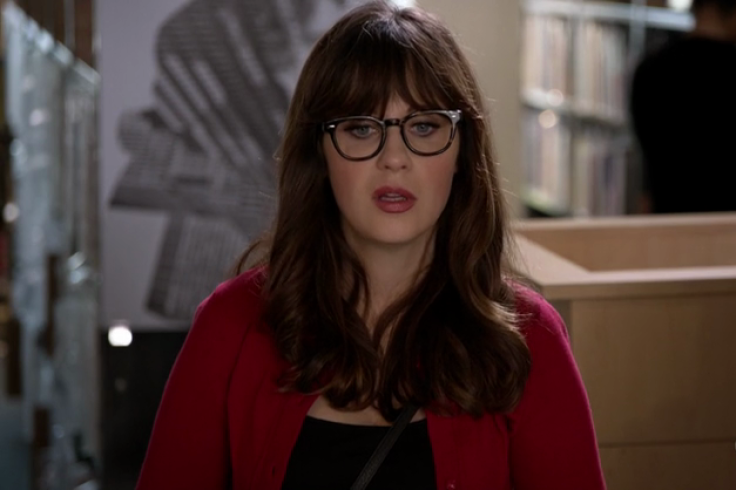 Jess (Zooey Deschanel) steps in to boost Nick's (Jake Johnson) confidence after he freaks out that Reagan (Megan Fox) got him a book signing gig. Winston (Lamorne Morris), meanwhile, seeks Schmidt (Max Greenfield) and Cece's (Hannah Simone) help in his surprise plan to propose to Aly (Nasim Pedrad) on "New Girl" season 6, episode 15 (New Girl 6x15).
Spoiler alert: This recap contains plot details about season 6 of "New Girl." The sixth season premiered Sept. 20. The show is available in Australia via Tenplay.
Jess takes any and every object related to Robby out of her room after breaking up with him. She even rearranges her whole furniture setup "so it no longer resembles a place where I made out with my cousin." She tries to downplay it, saying Robby is only her third cousin, which only makes her loftmates more uncomfortable.
The rest of the gang notice that Nick is down because he goes out for a run on purpose. Jess finds out that his book, "The Pepperwood Chronicles," got rejected by a publishing company and tells Reagan about it. Reagan blazes through numerous phone calls before one local bookstore finally agrees to have Nick promote his novel.
Unfortunately for Nick, the gig requires for him to do a book reading session as well. He freaks out and says he can't do it, but Jess steps in, gives him a prototype of "The Pepperwood Chronicles" that she made and Nick somehow calms down. Afterwards, the two are seen working together to make books for the gig that is just three hours away.
Nick says he suddenly feels confident and ready. Reagan arrives to find out that Nick and Jess are actually high due to the glue they were using. She tries to tell Nick to call the whole thing off but he insists.
At the bookstore, Nick's anxiety takes over. He makes a mockery of himself in front of the audience before walking off. With Jess' help (and apparent self-realisation that she may still love her ex-boyfriend), Reagan says the right words to Nick and convinces him to go back and continue with the book reading, which he successfully does. The lone buyer of his book is a young girl who happens to resemble Jess.
Winston, meanwhile, asks for Schmidt and Cece's help as he plans to propose to his girlfriend Aly. He lets Aly stay at Schimidt and Cece's house for some made-up home improvement session (despite the fact that the house is all done) while he goes out and buys stuff for the planned proposal. Aly notices the couple's weird vibe and tells them that she knows Winston is planning something, which she assumes is a prank.
On cue, Winston calls Aly and tells her that he is stranded in Malibu. When Schmidt, Cece and Aly head out to him, Winston has a nice picnic set up. But he then tells Schmidt and Cece that it's only "phase 1 of 20" as he intends to do an elaborate grand proposal, which frustrates the married couple.
RELATED ARTICLES:
'New Girl' season 6, episode 14 spoilers, recap: Jess and Robby's outdoor adventure takes an unexpected turn on 'The Hike'
'New Girl' season 6, episode 13 spoilers, recap: Schmidt, Nick and Winston are a 'band of brothers' on 'Cece's Boys'
MEET IBT NEWS FROM BELOW CHANNELS