NES Classic Edition: Nintendo confirms when it will restock the popular console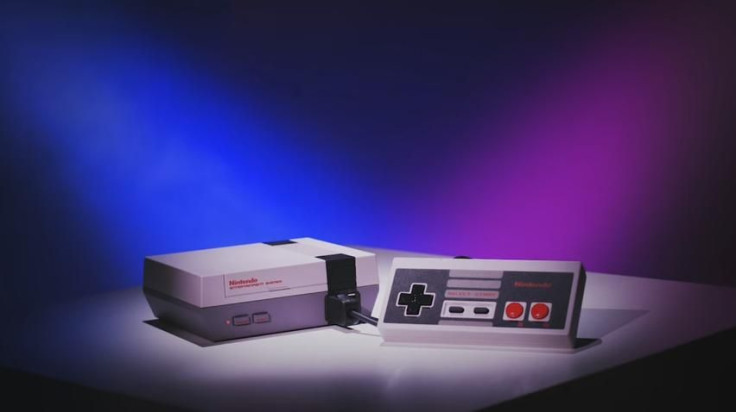 When Nintendo announced the release of the NES Classic Edition, there were nostalgic sighs heard around the tech world. And while it was estimated that the console would do well because of this, it came as quite a surprise when the unit sold out as quickly as it did.
Numerous gamers lined up to purchase the NES Classic Edition from authorized sellers, and even online retailers are dry on stock. The console is a miniature version of the original 1985 Nintendo Entertainment System and comes packed with an array of 30 games that players might remember -- including "Super Marios Bros. 3," "The Legend Of Zelda," " Kirby's Adventures" and "Donkey Kong."
READ: Nintendo: Classic Mini and Switch to be prioritised, discontinues Wii U
Polygon got in touch with a spokesperson from Toys R Us, who confirmed that the store is expecting to restock on the console soon. "Going into this holiday season, we knew that Nintendo's NES: Classic Edition was going to be a hot item," they said. "For shoppers looking to cross this must-have item off their holiday wish list, they can check back with their local Toys R Us store often, as we expect to receive additional consoles between now and Christmas."
This only confirms Nintendo's promise that it would release more stock of the console before the holidays hit.
READ: Nintendo Mini (NES Classic Edition) details, games, release date and Australian price
The NES Classic Edition is as simple as the original. It is 5 inches at its widest and only sports a power button, a reset button, an HDMI output port, two controller ports and hardly anything else. It does not have slots for an SD card, nor can it connect to WiFi. But while simplicity and lack of horsepower is oftentimes a negative issue, it only adds to the charm of the NES. It also allows the device to retail at just US$59.99 (AU$80).
Watch the features trailer for the NES Classic Edition
MEET IBT NEWS FROM BELOW CHANNELS