Neapolitan Pizza diet helps Italian chef in New York lose almost 100 pounds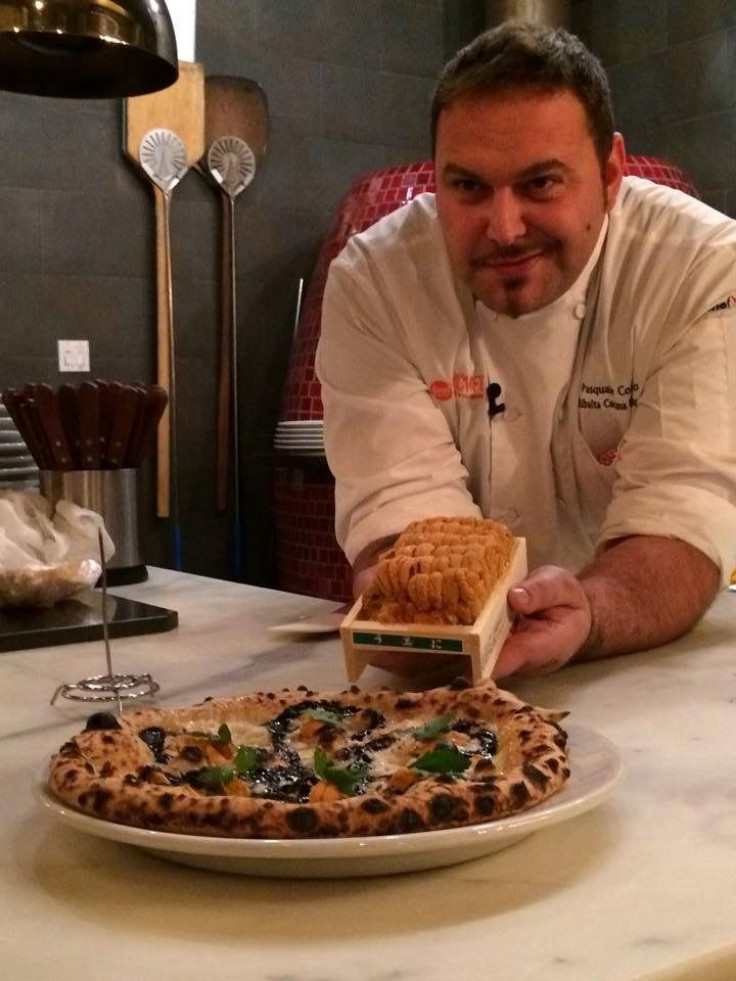 Carbs and salty food are not advisable for people who want to lose weight. However, a New York-based Italian chef says he managed to lose 94 pounds with his Neapolitan Pizza diet.
After Pasquale Cozzolino, from Naples, Italy, moved to New York in 2011 when he was employed by PizzArte in Midtown, he quickly gained weight. He was then 254 pounds and stood at 6 foot, 6 inches.
To deal with stress that came with his job as chef, Cozzolino ate 10 to 12 Oreos a day. He even once ate a whole box of the sinful cookies. His sugar rush was further worsened by drinking two or three cans of soda a day. The binge eating caused him to gain 116 pounds as he grew to 370 pounds that he had to change pants since the executive chef's waist had ballooned to 48 inches, reports the New York Post.
The weight gain, which his family in Italy noticed when he visited Naples, took its toll on his body as he experienced knee and back problems as well as three stomach ulcers. Walking became too tiring that he could not take his young son to the park.
In June 2015, his doctor ordered Coccolino to lose weight or risk a heart attack. He estimated, based on his body mass index, that his food intake must be less than 2,700 calories daily for him to lose weight.
He said goodbye to the sweet Oreos and soda, cut his food serving to half the usual and followed the Mediterranean diet consisting mostly of veggies and fruit. Cozzolino had a whole Pizza Margherita for lunch almost daily.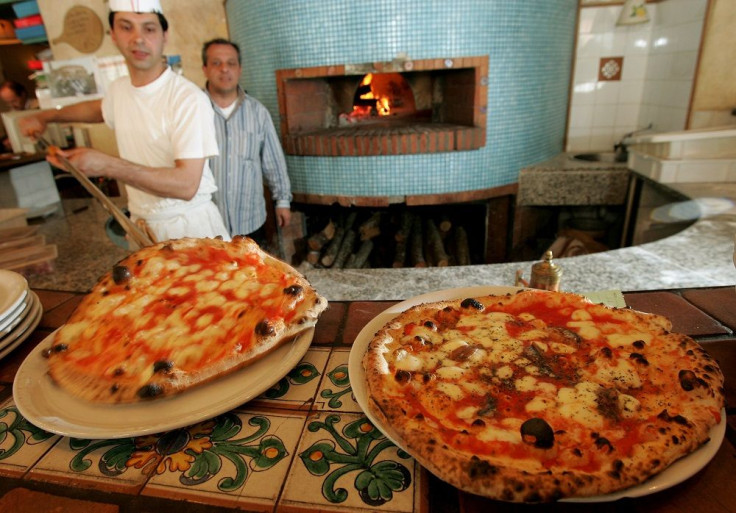 But he explains that the Neapolitan Pizza of Ribalta in East Village, where he moved, has a dough made of water, flour, salt and yeast only. Besides not having butter or lard, the Italian pie had light toppings made of fresh tomato sauce and a thin layer of mozzarella cheese and butter.
To further make the dough healthier, the executive chef fermented it for 36 hours to remove much of its natural sugar and retain the complex carbs which are healthier, easy to digest and makes the diner feel full. Having pizza helped him stay away from junk food.
Besides eating the pizza, which has 540 to 570 calories only, Cozzolino also attended two to three kickboxing sessions a week. During the first few days of his diet, the 38-year-old chef suffered from headaches and experienced moodiness. However, after the first month, his body had adjusted, and by the third month, he lost 40 pounds.
Now down to 276 pounds, Cozzolino plans to shed 22 more pounds to reach the ideal of 254 pounds. Meanwhile, his ulcers were gone and his knees and back did not hurt anymore.
In the case of TV host Oprah Winfrey, she shed 26 pounds by also eating healthy without giving up her favorite one slice of toast grain seed bread every breakfast. It was not only Oprah but the rest of Weight Watchers' stockholders who benefitted because after she shared her weight loss, shareprice of the health company jumped and its market value increased to almost $150 million (AUD$213.3 million).
MEET IBT NEWS FROM BELOW CHANNELS