'NCIS Los Angeles' Season 7, Episode 10 Recap: Deeks has a lot of explaining to do to Kensi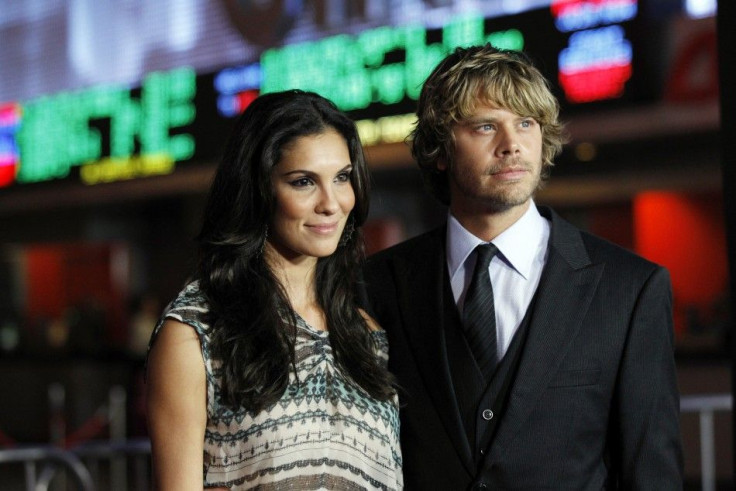 In this week's episode of "NCIS Los Angeles" Season 7, special agent Marty Deeks (Eric Christian Olsen) finds himself in jail after having been accused of killing his former partner in the LAPD. The NCIS Los Angeles team finds a way to prove his innocence and find the real killer.
Before becoming an NCIS agent, Deeks worked with the LAPD. His former partner, Francis Boyle, was shot with his own gun inside a motel. The crime was pinned on a hooker. She has since disappeared, but the case has been reopened by Internal Affairs. They appear to be convinced that Deeks killed Boyle.
Hetty instructs the NCIS team to clear Deeks of the charges and find the real killer. Agents G. Callum (Chris O'Donnell) and Sam Hanna (LL Cool J) immediately get on the case, along with Deeks' girlfriend and fellow agent Kensi Blye (Daniela Ruah).
The team immediately learns that Boyle is a well-known dirty cop and many in the LAPD are not surprised that he got shot. Another one of Boyle's former partners, Detective Bruce Steadman, is still in the force. He's determined to pin the murder on Deeks, just like internal affairs.
Upon further investigation, it turns out that Steadman was also heavily involved in Boyle's illegal activities. The two of them have been illegally trafficking weapons and drugs, which they have acquired through LAPD operations. Unfortunately, no evidence has ever been brought forward, in order to charge Steadman.
The person who was close to pinning down both Boyle and Steadman was Internal Affairs Agent John Quinn. Unfortunately, instead of turning in the two dirty cops, Quinn himself was found to be guilty of the same charges. He set-up Boyle and Steadman and took their stash of illegal contraband for himself. When he was arrested through the testimony of Lawyer Monica Lee, the stash disappeared and so did the case against the two cops.
The NCIS team learns that Quinn has escaped from prison, and they struggle to make a connection with his escape and Deeks' arrest. They are then even more surprised to learn that Deeks has also escaped.
The team follows Deeks' tracks and they find him at Monica Lee's house. Both she and Deeks think that Quinn will probably be coming after her now that he's escaped. They are both surprised to find Steadman waiting for them instead.
Steadman holds them both hostage and demands to know where Quinn has kept the stash of illegal contraband and cash. He suspects that Monica, Deeks and Quinn all worked together against him and Boyle.
At this point, G. and Sam have tracked down Tiffany Williams, the hooker who allegedly shot Boyle. They manage to find her after they check Deeks' bank account and they see that he's been sending her money. Kensi is enraged that her boyfriend has been sending money to a hooker for years. However, she and the rest of the team focus on the investigation on hand.
Tiffany tells them that Quinn asked her to set up Boyle. All she needed to do was to have him pick her up and take her to a motel. Unfortunately, Quinn never showed up to arrest Boyle. Instead, Quinn double crossed him and took his illegal contraband. He suspects Tiffany's involvement and beats her up. She claims to have escaped while Boyle was still alive. She says that if anyone shot Boyle, it was probably Quinn.
The team tracks down Steadman, Deeks and Monica. Deeks has led Steadman to a boat shed, stating that it is where Quinn has kept everything. The NCIS team arrives and they finally arrest Steadman.
Deeks and Hetty have a chat afterwards, and everything is revealed. It turns out that Quinn never escaped. She set the whole thing up to draw out Steadman and finally find a way to put him behind bars. She apparently made a deal with Quinn, and he agreed to reveal the whereabouts of the stash. Hetty assures Deeks that all the evidence will be found in Steadman's property, giving the police enough evidence to lock away the dirty cop, once and for all.
Deeks and Hetty also talk about how he really killed Boyle. He said that he did it to protect Tiffany. They discuss the secret, and Deeks ponders whether he should tell Kensi the truth or not.
"NCIS Los Angeles," Season 7 returns next Monday at 9:00 p.m. ET on CBS in the U.S.
Contact the writer at feedback@ibtimes.com.au or leave a comment below.
MEET IBT NEWS FROM BELOW CHANNELS