NBA trade news: Rockets' Corey Brewer potential trade target for Lakers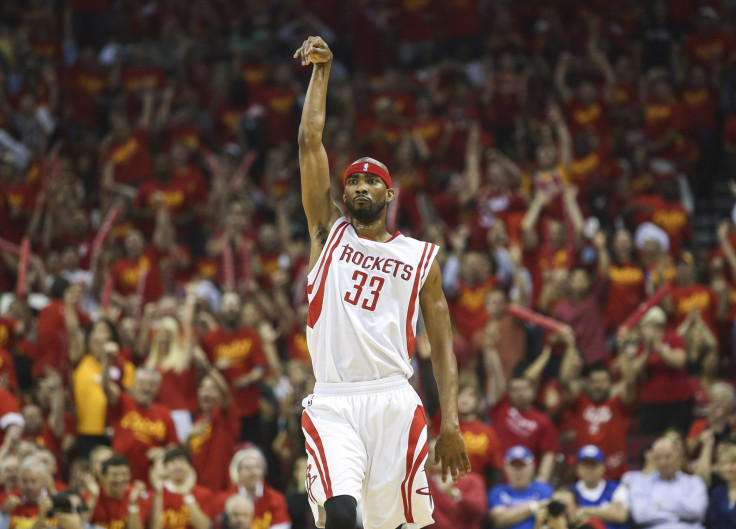 Houston Rockets swingman Corey Brewer is reportedly drawing interests from other NBA teams. One notable team that could acquire the 29-year-old forward is the Los Angeles Lakers.
The Lakers would probably not make a splashy move before the Feb. 18 trade deadline, but they are still primed to make deals that could improve their roster, especially going forward once the team completely starts their rebuilding process. Los Angeles has a lot of holes to fill, including a perimeter defender at the wing position. One possible trade target is Rockets' wing Brewer.
David Murphy of Bleacher Report listed Brewer as one of the potential trade targets for the Lakers, who are well on their way to miss the playoffs for the second straight year. According to Murphy, the Lakers have trade assets in their core of veterans, Roy Hibbert, Lou Williams, and Brandon Bass, but it is unlikely these players could net a quality return for the Purple and Gold.
"There are, of course, some expendable Lakers and/or expiring contracts that could be put to better use," Murphy noted. "But these are not players who are particularly high on other teams' wish lists."
However, packages involving any of the three players mentioned could still work for the Rockets in exchanging Brewer. With the Rockets currently in need of a scoring point guard and an additional body in their frontcourt lineup, the Lakers could send Williams and Bass to absorb Brewer's three-year $24 million deal, which works on ESPN's trade machine.
By doing the trade, the Lakers get to unload William and Bass' combined salary of $10 million, giving LA cap-flexibility for the summer, when top free agents like Kevin Durant and Al Horford are available. As for the Rockets, sending away Brewer would probably hurt them at the wing position, but adding Williams and Bass will give Houston the much needed boost at the PG and PF spot.
Meanwhile, Nick Young, who has been a mainstay in trade rumours, could also be shipped before the deadline. Young said he is not hoping to get traded this season, but admitted he would like to play for a playoff contender.
"I would love to be on a playoff team and not just be sitting and watching," Young said, reports Mark Medina of the Los Angeles Daily News. "I would love to be in a playoff atmosphere and be a part of it."
MEET IBT NEWS FROM BELOW CHANNELS