NBA Playoffs 2020: Spurs, Popovich Miss Postseason After 22 Consecutive Years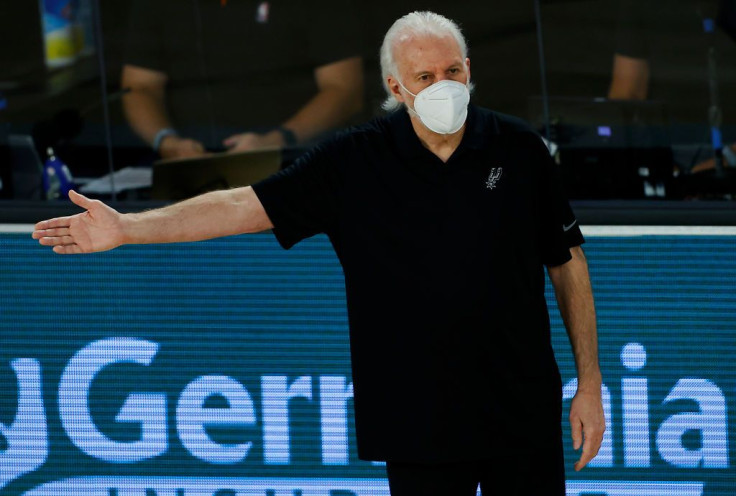 Coach Gregg Popovich will be missing the NBA Playoffs for the first time in 22 years after the San Antonio Spurs fell out of contention on Thursday night.
The Spurs will not be staying in the NBA Bubble in Orlando after being booted off the postseason. Victories by the Memphis Grizzlies against the Milwaukee Bucks, and the Phoenix Suns against the Dallas Mavericks cemented the Spurs' fate, despite a three-game winning streak. The team eventually lost to Utah Jazz (118-112) on the same day.
This will be the first time in more than two decades that Popovich's team will not be in the playoffs. The last time was in the 1996-97 season. It also ends a record-tying 22 consecutive postseason appearances for the team.
In an interview after the game, Popovich said he doesn't want to "dwell on the past." However, he acknowledged that the success the franchise has had the past 22 years was because of his players.
"It means a lot to a lot of people probably, but I don't dwell on the past," Popovich said, ESPN noted.
"Looking at the past doesn't do much good. Any success we've had has been because we've had some great players."
Despite Thursday's loss and ending the streak, the legendary coach praised the effort his team gave in their last game of the season.
"I'm thrilled at the way they played here," he added.
The 22-year-run by Popovich and the Spurs tied the Philadelphia 76ers for the longest NBA playoff run when it played in the playoffs from 1950 to 1971.
The 2020 NBA Playoffs schedule will start on Aug. 17, with matches played every other day for each series. The play-in game for the eight spot will be played on Aug. 15. There will be four games daily, spread throughout the day.
MEET IBT NEWS FROM BELOW CHANNELS