NBA: Derrick Rose still has shot to stay with New York Knicks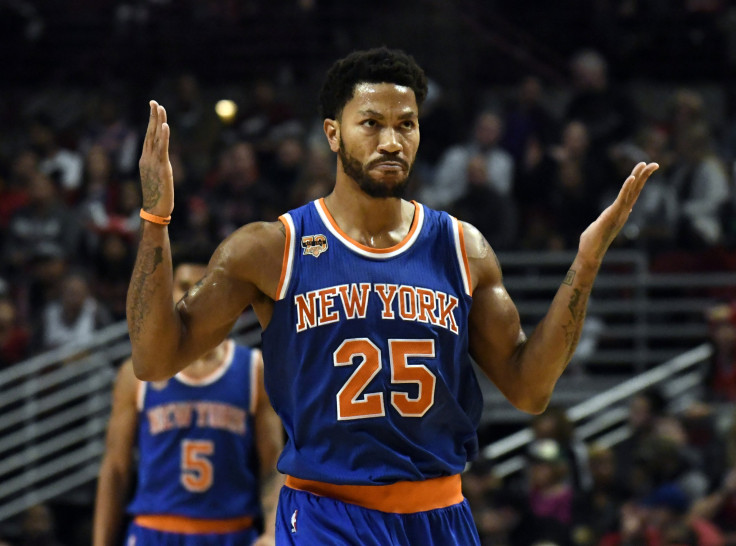 With the 2017 NBA free agency circus looming, the New York Knicks are one of many teams looking to beef up. But before they dig deep and look at the available talent, team president Phil Jackson is expected to prioritize the players who suited up for them last season.
A decent guard to get
Former NBA MVP Derrick Rose leads the cast of Knicks headed to free agency. The all-star guard holds an uncertain future, something tied up to his questionable knees. After winning the MVP award, things went sour for D-Rose. He was plagued by knee issues for consecutive years though he has shown semblances of his basketball brilliance when healthy.
Last year, Rose quietly made his presence felt. He averaged 18 points per game and had a good shooting clip of 53-percent. The only downside of his 2016-17 NBA run was his defense. Regardless, there is no denying D-Rose looms as one of the decent point guards in the market for any ballclub.
There is no telling which NBA team will show interest in Rose as of this writing. But before anything else, Rose is not totally off the table as far as the New York Knicks is concerned.
Only if the health and price is right
The New York Knicks are not closing the door on possibly re-signing Derrick Rose. However, it will all depend on his health and his asking price. For Jackson, he made it clear that they are listening.
Rose continues to dazzle on the court, performing his acrobatic shots and mindless of physical contacts. Though that deserves feting, his knees somehow make him a high-risk player. Rose is unmindful for as long as he gets to do what he wants but his careless attention to his durability is seen as one thing that may turn teams off.
Tied up to that is the asking price that Rose would be looking for. Coming off a multi-year contract which started with the Chicago Bulls, Rose is looking to get another max contract. Back in January, it was reported that the former NBA MVP is looking for a US$150 million (AU$196 million) contract this summer.
If that sticks, seeing him back in New York at that price seems farfetched. The Knicks do have the money to spare but Jackson and company would likely spend that on someone younger and risk-free.
For Rose, he is not expected to get the same $21.3 million he earned last season. The likely scenario is a US$10 (AU$13 million) to US$12 million (AU$15.7 million) offer which would be far from his desired contract price target. This holds true not only for the Knicks but other teams.
Hence, the ball is now on D-Rose's corner. He may have a hard time getting that max contract. If he agrees, the next question is whether that would be with the Knicks or somewhere else.
MEET IBT NEWS FROM BELOW CHANNELS