NBA: Dallas Mavericks contract restructuring may sway Dirk Nowitzki to ponder next move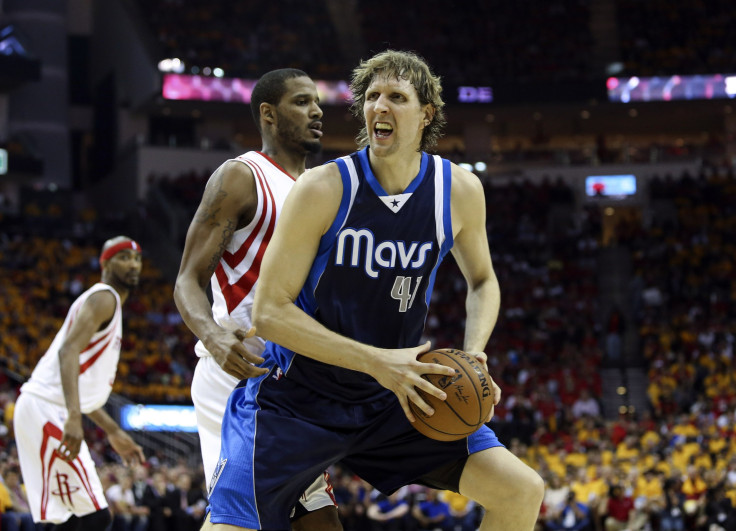 At 39, Dirk Nowitzki is aware that his NBA playing days are numbered. The Dallas Mavericks have already used their US$25 million (AU$33 million) team option, though it does not necessarily mean they will be cutting ties with the all-star forward.
Instead, the move may be a way for Mark Cuban and company to add flexibility when it comes to restructuring the Mavs roster. Dallas made big strides last season, most of it done without the usual numbers from Nowitzki. Either way, "Big Dirk" still has the offensive prowess to make a difference, though he may need to take a step back in favour of the rising stars.
There is no telling what new package the Dallas Mavericks will be offering Nowitzki, though ESPN believes it will focus on adding more years. A two-year deal looms for the German star despite the fact that he wants a package calling for a season-by-season basis. There is no information yet on how much the Mavs would be offering him, but it is likely to be (a lot) lower than that US$25 million (AU$33 million) pact.
At his age, it seems hard to see any team taking a chance on Nowitzki. Additionally, the German finds it hard to see himself suiting up for a different NBA ballclub. Either way, the wise choice is that he will be ending his career in Dallas. If that happens, he stands to tie with retired Los Angeles Lakers star Kobe Bryant for the longest run with a single team at 20 seasons.
Retirement could be an option, but Nowitzki may end up wanting to do that in style. He could play out the 2017-18 NBA season the same way Tim Duncan of the San Antonio Spurs and Paul Pierce of the Los Angeles Clippers did. He may not get the minutes but the chance to end his basketball career on his own terms.
While he is at it, Nowitzki could take on the mentor role and guide the rising young forwards. Nerlens Noel is looming at his successor. Noel is one of the leading candidates Dallas intends to re-sign together with the likes of Harrison Barnes and Seth Curry.
The Mavericks could look at the NBA free agent market as well, but sources reveal that priority is on their free agents. A lot of that should take shape in the coming months as the Mavericks try to improve on their woeful 33-49 campaign last NBA season.
MEET IBT NEWS FROM BELOW CHANNELS