NBA: Brook Lopez to help recruit free agents, shrugs off trade talk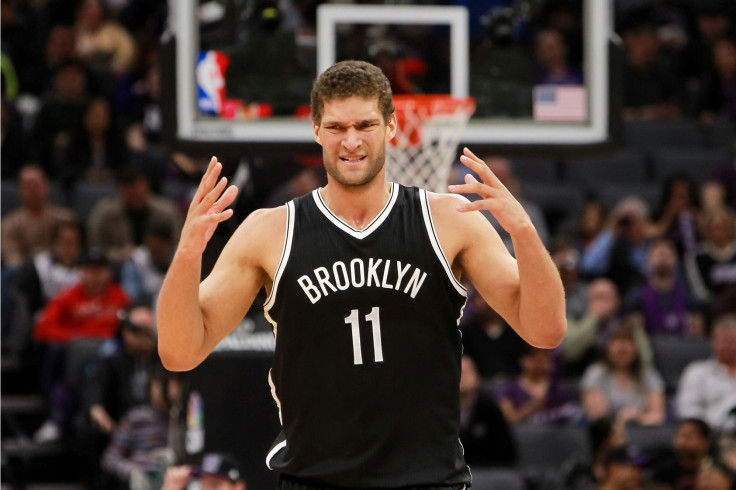 Brook Lopez has been the subject of NBA trade rumours and the same is expected this summer. The reason behind it all is the hefty salary he holds. However, he has been trying his best to prove that he is worth every penny.
His fate in the offseason pretty remains uncertain, but the star centre doesn't seem bothered by it. Rather than ponder on what the future holds, he seems to want to do his part in helping the Brooklyn Nets rebuild. That would include pitching to free agents that the Nets would be targeting, a daunting task considering most players want to join contenders.
Looking at the state of the Nets right now, they are far from being one. Lopez and Jeremy Lin are key pawns, but general manager Sean Marks and coach Kenny Atkinson know they have their work cut out for them.
Speaking of Marks, it seems that he has had a change of heart as far as how to deal with Lopez, the NY Post reports. He could stick to his prized centre and opt to fill in other spots that have hardly impressed last season. "Brook-Lin" looms as the foundation Marks and Atkinson want to build on, assets coming from the free agent market and the 2017 NBA Draft.
The Nets will be picking 22nd, 27th and 57th in the 2017 NBA Draft, spots that may not be enough to reel in blue chip players. Then again, there are current NBA stars who were picked up late and blossomed. To identify those players, Atkinson and company need to do the proper scouting and get players with potential.
As far as the free agent market is concerned, the Nets do have the money to spend. The top names like DeMarcus Cousins or Chris Paul may not be ideal targets so a lot would depend on the composition of the team after the draft.
As one can see, the Nets are in for a tough grind the next couple of months. Lin and Lopez will try to help pitch but their efforts may not be symbolic. It still depends on the outlook of the ballclub starting with key recruits.
Contrary to the belief of many, Jeremy Lin keeps a positive outlook and says the Nets are not hard to sell, Nets Daily reports. He singles out the culture and how Atkinson was able to motivate the players into playing hard each night. He could have a point, though it still depends if the targeted free agents look at the Nets in the same way.
MEET IBT NEWS FROM BELOW CHANNELS