'NBA 2K18' release date for the Switch: Pre-orders available on online retail sites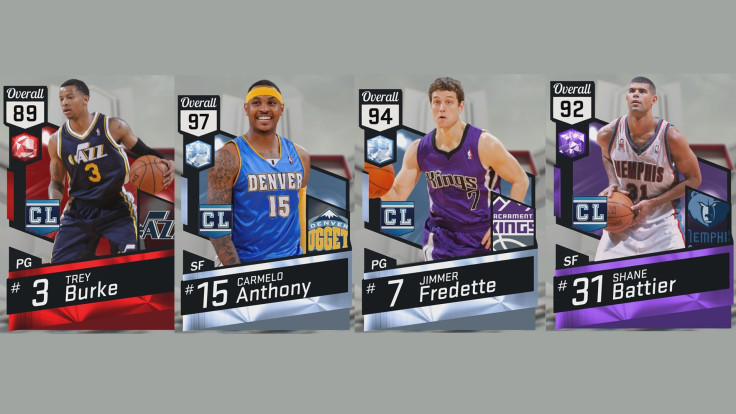 The exact "NBA 2K18" release date is yet to be announced. This game might fare well with sports gamers on the Nintendo Switch.
Developer and publisher 2K Games is set to release a Nintendo Switch version of the NBA 2K franchise. The developer announced that this game will be joining the Switch game lineup back in mid-January. However, not a lot of information was provided at that time.
Recently, 2K Games released a set of new cards for "NBA 2K17" that may be included in the upcoming instalment of the game. In March, the game developer released the Campus Legends players for MyTeam. Since the newest instalment of the 2K games will come to the Switch with MyTeam, these cards may also be part of the lineup of players. These new characters are the players with the highest potential to becoming a legend in the league.
As of the time of writing, there have been few features known about the upcoming game. However, the game will be released in September, which is still quite sometime away. This means that there may still be a lot of new features and addition that could be incorporated in the game.
Game details
According to statistics, the game is the highest rated game for annual sports. It apparently has unparalleled authenticity among other sport games. The game also allows up to ten players play the game at once. Players can also go against other players across the globe through the game's online feature.
The upcoming instalment of the game features MyPlayer, MyTeam, MyCareer, MyLeague and MyGym. Players will be able to develop their own career in the game by developing their character. According to 2K, players of the game will be able to control their players to become a legend in the court. On the other hand, MyTeam will allow players to build an all-star team that has new card types to improve game stats.
'NBA 2K18' release date and price
"NBA 2K18" will be released in September 2017, according to Nintendo. Online retailer site EB Games also provides the same release of the game. However, Nintendo has not provided a benchmark for the prices as EB Games has already sent out a price for pre-order. The game will set back players at a price of $99.95. This is only the placeholder price, and it may still vary once the game is actually released.
MEET IBT NEWS FROM BELOW CHANNELS