National Council of SPCA's seek to stop slaughter of hundreds of wild animals in South Africa's driven hunt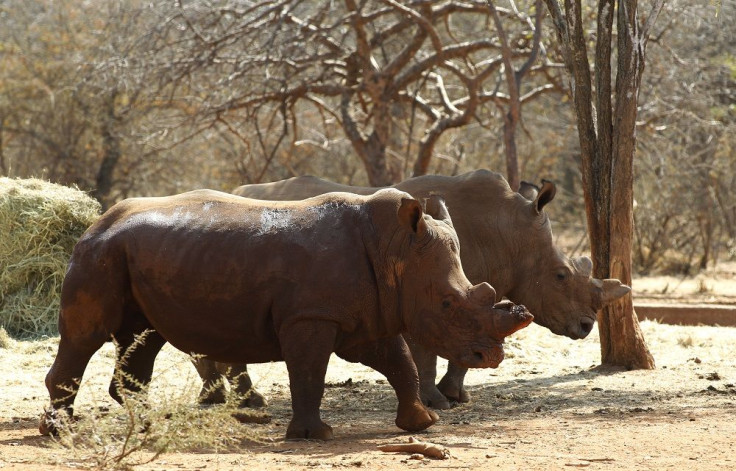 A group of international hunters arrived on Monday in the South African province of Limpopo for the annual driven hunt in which wild animals are fair targets. Hundreds of baboons, warthogs, antelopes and other wild animals corralled in a 1.2-mile stretch of land near the town of Alldays are fair game for the hunters.
The legal hunt comes just two months after Cecil, a lion in Zimbabwe, was killed by Walter Palmer, a dentist from Bloomington, Minnesota, who had to hide after the slaughter following the global uproar over the incident. The driven hunt is expected to rekindle debates over the sport of wildlife hunting.
The Telegraph reports that the National Council of SPCAs, or NSPCA, an animal welfare group in South Africa, sought a stop to the driven hunt by acquiring a warrant to access the farm, the group said on its Facebook page. The warrant is for four days, but the hunt is for one week.
It points out, "The animals have no chance of evading the onslaught and the hunters have no way of ensuring a clean shot or a humane death." The NSPCA notes that there is no system to control the age or species of the animal to be killed, and the animals would not be culled for its meat or trophy, only to be riddled with bullets.
"Please be assured that we are doing everything possible to stop the hunt, but we need to work within the framework of the law and or powers," News24 quotes the NSPCA. It called on all those opposed to the hunt to gather outside the farms and let their sentiments be known by sending it to the Limpopo Department of Environmental Affairs.
The animal rights group acknowledges the hunt is not illegal, but stresses it is unethical and inhumane.
Contact the writer at feedback@ibtimes.com.au or tell us what you think below
MEET IBT NEWS FROM BELOW CHANNELS