'My Kitchen Rules' Australia 2016: Dessert massacre and hair mess let MKR favourites Mitch and Laura down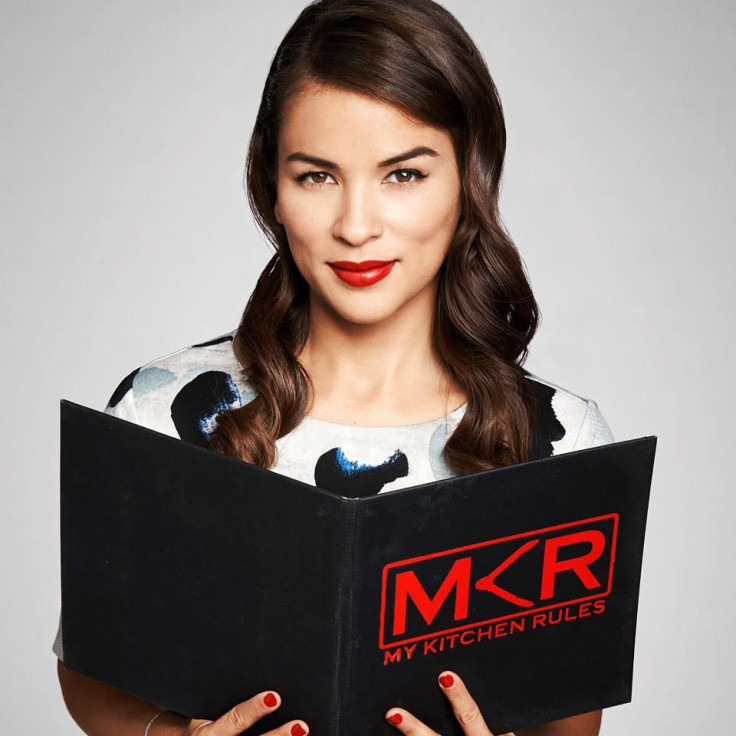 Sunday's "My Kitchen Rules" 2016 ultimate instant restaurant proved to be disappointing for VIC's Mitch and Laura. There were two reasons for that. First, they started off great with their two entrees and failed horribly as the round progressed. Second, fellow contestant Zana Pali made their lives miserable as VIC's Gianni and Zana found hairs in one of the entrees, mains and also desserts.
Being a self-confessed germaphobe, Zana was shocked and disgusted to find hairs in her foods. She even used expletives. By the time, she found a strand of hair in her dessert, she was at the brink of vomiting.
"OK, now it's just a joke. I'm sorry but I can't do this. ... There's another hair. In my food. I can't do this anymore. I've had enough. I don't know how I can critique food when there's hair in it in three courses. Do I score that a one because I can't eat it? How can I critique that?" Zana said.
Mitch and Laura, at the end of the round, could only amass a total score of 60 out of 100, way behind sisters Tasia and Gracia's 85. They slipped to the bottom of the leader board with only three teams left to cook before the verdict. The semi-finals will begin after the verdict.
Controversial ingredients and tricky techniques let Mitch and Laura down. They were too ambitious with their menu. It was more than they could handle. Like Tasia and Gracia, they too were tasked with preparing two entrees, mains and desserts.
Their entrees of goats cheese fondant with roast beetroot and port figs and caramelised onion broth and truffle French toast won them nines. Judges Manu Feildel and Pete Evans praised both for their wonderful entrees. But things quickly started going downwards from their mains.
Although their main of lamb sweetbreads with charred cauliflower and hazelnuts was not unenjoyable, techniques let them down. It was too dense and lacked creaminess. They got a seven from Pete.
Similarly, their second main of beetroot risotto with pan roasted pheasant was a little undercooked though the risotto was superb. Manu wanted the pheasant with a crispy skin. However, the skin was missing, which made the dish dry. He gave the dish a six.
Mitch and Laura's only chance to get back to the competition was in their desserts, but they failed miserably. Their porcini and caramel tart with coffee ice cream was too sweet and strong. Mitch and Laura had to do a deconstructed version of the dessert as they botched up their tart base.
Although their second dessert of poached meringue in orange scented custard with pistachio praline was slightly better than their first, it definitely "missed the mark." Mitch and Laura could not even come close to the massive total of 85, scored by Tasia and Gracia.
"My Kitchen Rules" 2016 continues Monday night at 7.30 p.m. on Seven.
MEET IBT NEWS FROM BELOW CHANNELS