More proof that 'Uncharted 4: A Thief's End' is one of 2016's best video games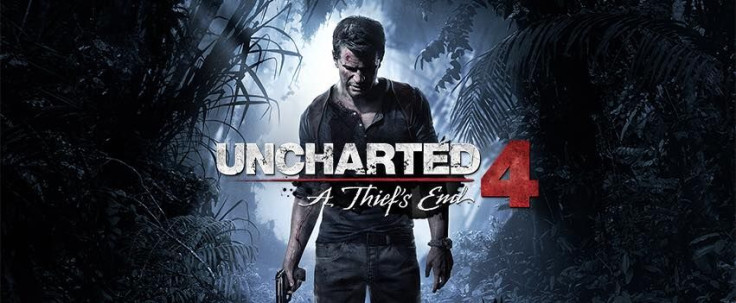 "Uncharted 4: A Thief's End" is one of game developer Naughty Dog's biggest releases from 2016. As a whole, the title has been positively received by both players and professionals in the gaming industry, proven by its continuously growing roster of awards.
Battling it out with some of 2016's best games -- including "Call Of Duty: Infinite Warfare," "Far Cry Primal" and "Mr Robot 1.51exfiltratiOn.ipa" -- "Uncharted 4" won the award for Outstanding Achievement in Video Game writing from the Writers Guild Awards. Accepting the award on behalf of Naughty Dog were director and lead co-writer Neil Druckmann, lead co-writer Josh Scherr, as well as credited writers Tom Bissell and Ryan James.
Though it is a spectacular feat, it is nowhere near the first award for "Uncharted 4" or its entire franchise. This is the third time that an "Uncharted" game won in the category since 2008. In addition, Druckmann has won the same award thrice in the past four years alone, as he was awarded the same for "The Last Of Us" and "The Last Of us: Left Behind." Game Rant has reported that it was only in 2016 when he was not awarded the same, because he was working on the latest winner.
Moreover, "Uncharted 4" has already been awarded for Best Performance and Best Narrative at The Game Awards in December. It also won animation and visual effects awards from other awarding shows earlier this month. The title is also nominated for the upcoming Game Developers Choice Awards for Game Of The Year, Best Narrative, Best Technology and Best Visual Art, as well as the SXSW Awards for Video Game Of The Year, Excellence In Narrative and Most Memorable Character to name a few.
It has already been confirmed that the 2016 release is the last chapter in Nathan Drake's adventure, but Naughty Dog is not finished with the franchise. The game developer is already working on a spin-off for Chloe Frazer entitled "Uncharted: The Lost Legacy." Whether or not the upcoming game will live up to the hype and success of its predecessor can only be determined once it is released. The studio is also working on "The Last Of Us 2," which will feature its original protagonists. Neither game has an official release date at this point.
"Uncharted 4: A Thief's End" is available for purchase here. The game is an exclusive release for the PlayStation 4.
ALSO READ:
'The Last Of Us 2' theory builds on 'Uncharted 4' Easter egg: Ellie's possible unwanted pregnancy
'Uncharted 4: A Thief's End' to follow in the footsteps of 'The Last Of Us' and 'Uncharted 2' and 'Uncharted 3'
MEET IBT NEWS FROM BELOW CHANNELS