Missing Thai soccer team found alive but can't be rescued yet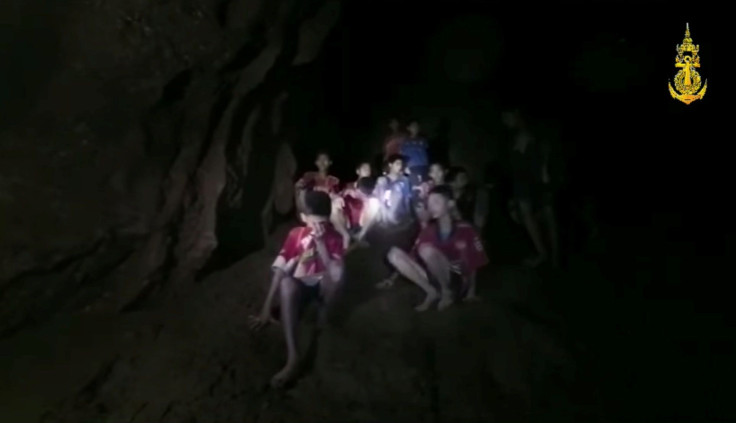 The missing soccer team and their coach in Thailand have been found alive in an underwater cave, but they may be stuck there for long months. The group of 12 boys, aged 11 to 16, and their 25-year-old coach have been missing for 10 days.
The group went missing on June 23 after the monsoon rains trapped them inside a cave. It is believed that they have gone on an excursion with their coach after a football training. They might have crawled into the 10km cave system before monsoon rains flooded the caves, trapping them inside.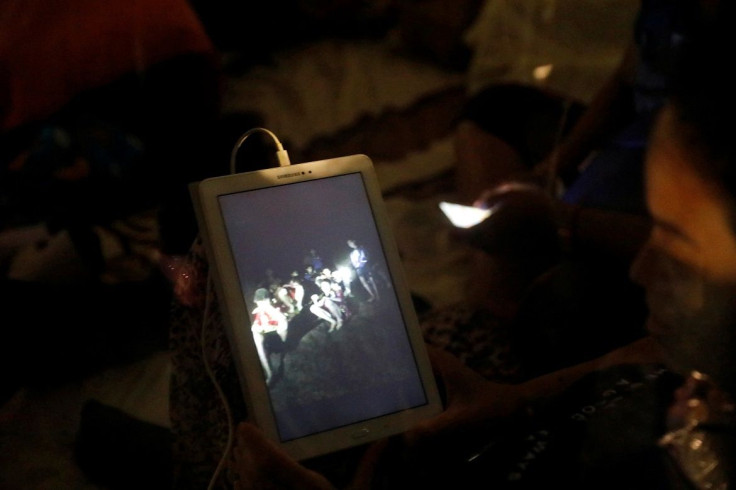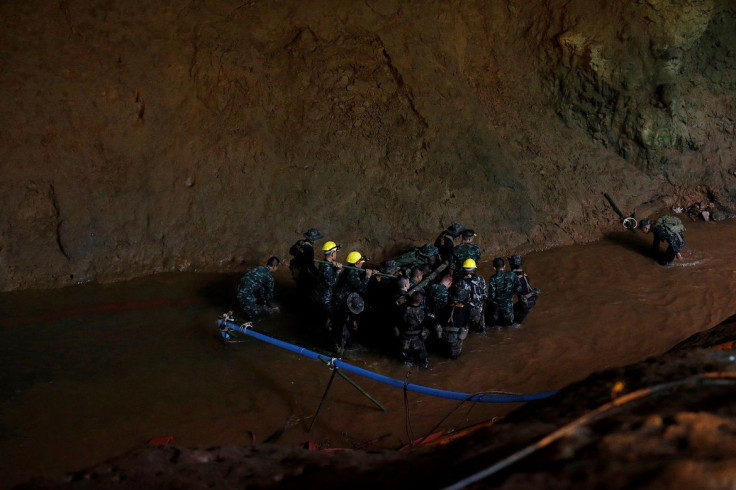 They were discovered late Monday in the Tham Luang Nang Non cave, near by the border with Myanmar. They were found sheltering on a mud bank about two metres above the water level, the Guardian reports, hence it appears they have climbed to higher grounds as water levels increased. Divers who approached the group said two boys have "minor injuries," but the last assessment was they were all in better condition after they were given supplies.
Cave rescue experts have warned that any attempts to extract the boys extra while water conditions remain high could be "unbelievably dangerous" to both the group and their rescuers. The boys and their coach were sent food and medical supplies, including high-calorie gels, instead. Rescuers predict that they might be left in the case for at least four months, and so the supplies should be continuously handed to them.
As cave-diving is a very risky activity, doubly so for underaged boys who are weakened and have no diving experience, experts said the best option is to stabilise their environment. The group are also being trained to dive while they wait for the water to drain to manageable levels. There were also efforts to pump water out of the cave network, with 10,000 litres of water removed per hour. However, heavy rains are expected to return the next day.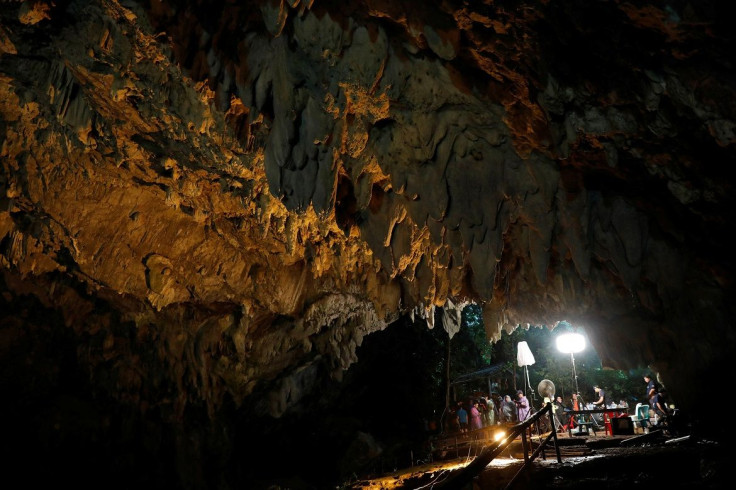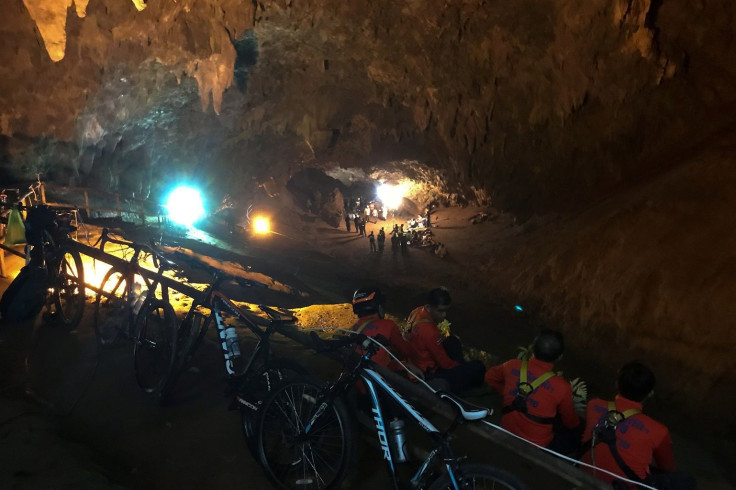 Butch Hendricks, a veteran rescue diver and president of Lifeguard Systems in the US, has explained to Guardian why the boys cannot be moved yet, saying none of the boys can swim. If they could, they would be put into equipment they can breathe with and a full-face mask. They also need custom wetsuits. And because the cave network has narrow passages, only one boy can be brought out at a time.
"If a problem occurs in that passageway, we've going to have a stall, then they will have a back-up, which could cause life and death."
The rescue team is composed of local and international group of divers, including the British divers leading the mission, volunteer cave divers Richard Stanton and John Volanten, who are believed to be the first to locate the missing boys.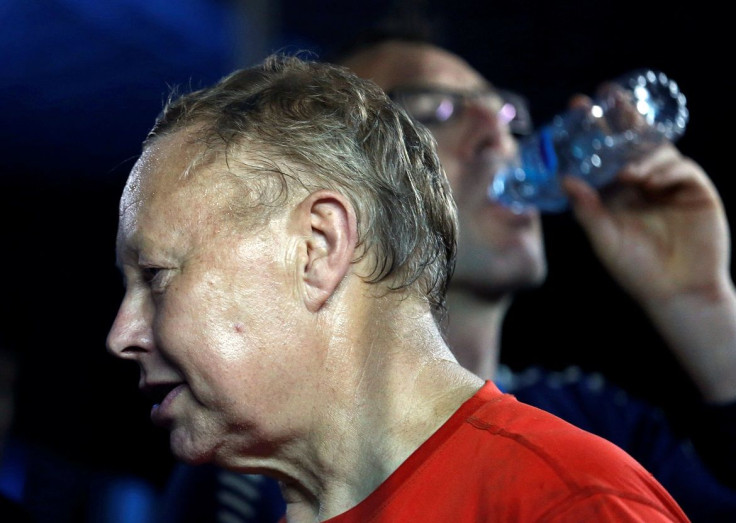 MEET IBT NEWS FROM BELOW CHANNELS