'Minecraft' Journey to the West DLC pack, 14 new Realms maps released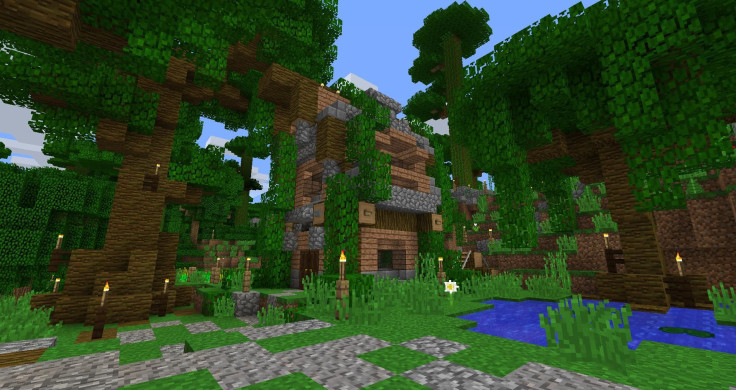 The year 2016 is the Year of the Monkey, and Minecraft is letting players celebrate it with—a Monkey. To be precise, it's the Monkey King, which will come in the newest skin pack titled Journey to the West.
The new skin pack is slated to come to the "Minecraft Windows 10 Edition Beta" and the "Minecraft Pocket Edition," as detailed over at the Xbox Wire. The Monkey King is not alone in the journey, as per the Chinese tales, as there are other playable character skins portrayed in the folk story.
Like us on Facebook
"These skins are a perfect complement to a variety of playstyles—role-players can recreate Chinese folk tales, builders can recreate an imperial city in costume, PVP warriors can set up battles between heroes and demons and more," said developer Mojang over at Xbox Wire.
The Journey to the West skin pack for "Minecraft" is available for US$1.99 (approx. AU$2.8). The entire pack features 15 skins, namely Princess Iron Fan, Lord Hundred-Eyes, Monkey King, Bull Demon King, Jade Emperor, Monk Pig, Friar Sand, Lady Earth Flow, Spider Demon, Xuanzang, Pale Bone Demon, Black Wind Demon, Scorpion Demon, Guanyin and Red Boy.
For those who are not interested in getting the entire pack, they will still have the chance to get some free stuff for the Chinese New Year. The latter two skins, Red Boy and Guanyin will be released for free.
Developer Mojang has also showcased some new maps for "Minecraft Realms." Over at the official Mojang blog, the developer has featured a few maps that have been created for subscribers of the service. "Minecraft Realms" features adventure maps, survival and mini games that can be played via the service.
Some of the featured maps include the 10-player Half Heart Race from Team Wooloo with the half heart condition and Jump Arena, which emulates retro games where the player needs to run, jump and earn coins. There's Entrapment, which will require some strategic thinking in setting up traps and ensuring that the player does not get caught in his own set-up. "Minecraft Realms" also offers some world templates, one of which is seen in the image above. The new worlds can be set up using "Minecraft Realms" where the players can explore the well-made maps.
MEET IBT NEWS FROM BELOW CHANNELS