Microsoft Surface Pro 4 vs. Apple iPad Pro vs. Samsung Galaxy Tab Pro S: all three tablets are winners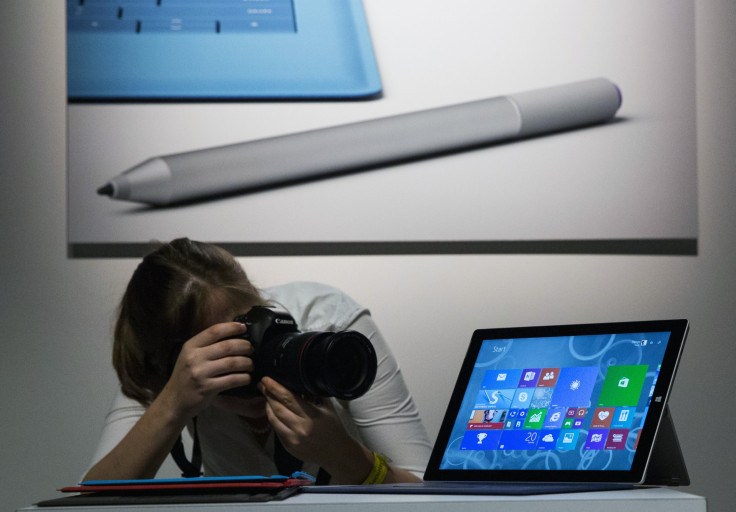 Apple and Microsoft have always been the biggest tech rivals and the battle between the two companies is believed to only grow stronger in 2016. Microsoft's new trend of tablet-cum-laptop, the Surface Pro 4, is pitted against Apple's iPad Pro, but Samsung is adding more heat to the competition with its latest Galaxy Tab Pro S in the offing. Let us draw a comparative analysis between the three tablets and find out which is the best.
Display
According to Forbes, Microsoft edges past Apple in terms of display resolutions in its tablet. With resolutions of 2,736 x 1,824 and 267 ppi, the Surface Pro 4 is ahead of the iPad Pro that offers 2,732 x 2,048 resolutions along with 264 ppi. As for Samsung, its industry-leading AMOLED screen technology used for TabPro S promises enhanced accuracy and deeper blacks than the LCD technology as used in the Surface Pro and iPad Pro.
Operating System
Both the TabPro S and Surface Pro have Windows 10 OS running at its core. With this, it should be mentioned that Samsung introduces its first flagship Galaxy device to be using Windows 10, thus making it a versatile tablet of all. However, Apple's iPad Pro runs on iOS which also offers excellent multitasking features.
Battery life
The Surface Pro 4 battery can lasts for up to 3.5 hours after it is charged to its full capacity. On the contrary, the iPad Pro battery boasts of 9 hours of life at a stretch and the TabPro S battery life is more commendable with almost 10.5 hours of life.
Stylus
Both the Surface Pen and Apple Pencil are excellent add-ons, though the Surface Pen is more functional than the Apple Pencil. Unlike its rivals, Samsung does not have much to talk about the TabPro's accompanying stylus.
With Surface Pro 4, Microsoft introduced a new concept called 'laplet' into the market, but Apple's iPad Pro has proven to be equally competitive. Samsung recently joined the league and it's a long journey for the tablet to be proving its worth against its rivals. However, from a quick glance at the above comparisons, all the three tablets are a winner in their individual ways.
MEET IBT NEWS FROM BELOW CHANNELS