Melbourne's synthetic cannabis 'Blue Lotus' sends consumers into a psychotic state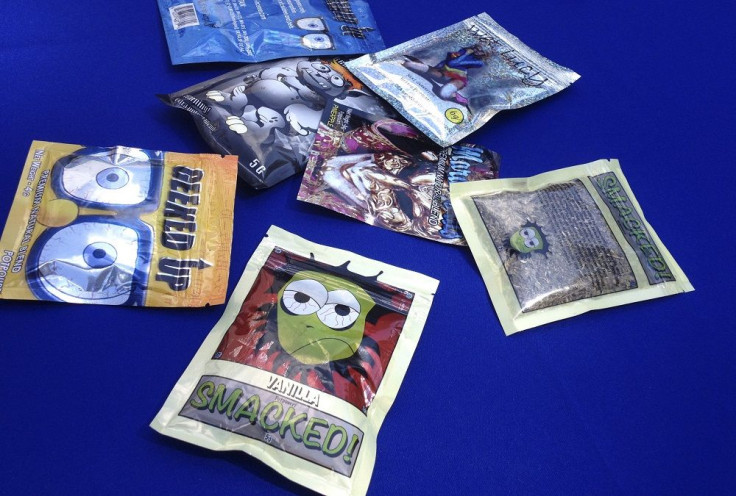 Melbourne health authorities have been forced to issue an alert after 20 people had to be admitted in hospitals after consuming a new batch of synthetic cannabis known as "Blue Lotus." The consumers of the new batch were admitted in a state of psychosis and that has health authorities worried.
The Alcohol and Drug Foundation issued a warning to health experts after two well-known hospitals reported a surge in psychosis cases in patients with symptoms of "ice psychosis." However, later it was discovered that all those admitted had taken the synthetic cannabis "Blue Lotus," which is often marketed as a herbal drug.
Julie Rae, ADF national program manager, said that the product may have just entered Australian markets and urged people to stay away from the batch. She couldn't recall the extent of overdoses to synthetic cannabis. She said that nothing is known what is in these substances and that they can become extremely toxic.
The ADF said that two metropolitan hospitals have already treated about 20 patients who showed signs and symptoms quite similar to stimulants such as methamphetamine. All the patients said that they had consumed the "Blue Lotus" batch of synthetic cannabis. As per the ADF, synthetic cannabis aggravates mental health conditions such as paranoia and anxiety.
In order to stay unchallenged from the banned drug list, synthetic drug manufacturers often change a chemical element at a time. As a result, synthetic cannabis has become extremely dangerous to consume as they have moved away from what they initially mimicking.
Synthetic cannabis is usually smoked and is known by various names such as Northern Lights, Kronic, Lightning Gold and Mojo. The "Blue Lotus" batch has been found to overstimulate the whole body which may lead to serious harm and in some severe cases, even death.
In 2015, the Victorian Institute of Forensic Medicine associated three deaths to synthetic cannabis. As per the Victorian Police, sale of synthetic cannabis has become rampant over the internet and through retail outlets, writes Herald Sun.
MEET IBT NEWS FROM BELOW CHANNELS